Just it was a couple of weeks ago when we reported and analyzed the two major acquisitions within the online storage sector IBM announced it has acquired XIV, an Israeli company for what is believed to be $350M and some months ago EMC Corporation has snatched up Mozy for $76M. A few days ago eSureIt, yet another online storage and backup service has raised $5 million in Series A round of funding as the money came from OpenView Venture Partners, a small Boston based investment fund. Today we have dug up yet another deal from the same industry.
Fabrik, a storage hardware and service provider, announced today that they have acquired G-Technology. Deal terms were  not disclosed. G Technology sells external drives that focus on high performance for rich media. Their products are

focused on Mac users. G-Technology is also releasing a couple of new products today, including a 1 TB mini Raid USB drive that is bus powered.
Today's storage consumers have a wide range of options, from plug-in drives to LAN-attached storage to on-demand services. At the same time, an explosion of personal content, from photos to videos to music, is driving the demand. Fabrik is perhaps trying to tie together these options, offering physical storage, on-demand storage, disaster recovery and content-sharing services. This is Fabrik's third acquisition after previously acquiring Filmloop and SimpleTech.
In February 2007, Fabrik purchased the consumer business of SimpleTech, which now offers a leading portfolio of online services, home network solutions, storage devices and memory for the consumer and small business markets. Serving the creative professional market, G-Tech complements this offering by delivering a respected brand in the Apple Mac community, known for making professional-quality, specialized solutions with unmatched performance, reliability, compatibility and style. Specifically designed for HD video editing, 3D rendering and other demanding applications, G-Tech's product family further expands the company's footprint to include a wide array of USB, FireWire, eSATA, SCSI and Fibre Channel systems ideal for both small creative studios or big production houses.
Fabrik is said to be on a $200 million revenue run rate for 2008 and are profitable after raising around $50 million in capital. 90% of the revenues are coming from the U.S. Rumors are that the company is on track for a public offering or a very large acquisition. Cordono, the company's CEO, says they won't raise more capital for now, unless its for further acquisitions.
"Fabrik intends to not only to maintain, but accelerate the growth of the G-Tech product line, which represents a strategic part of our overall portfolio," said Mike Cordano, Fabrik CEO and co-founder. "We are excited about the extension of our market position as G-Tech has done a phenomenal job developing solutions specifically for the Mac and content creation industry. Based on this success, we plan to keep G-Tech's brand and identity intact, providing working capital, marketing power and resources needed to help grow the business both domestically and abroad."
Roger Mabon, CEO of G-Tech, sees the acquisition as beneficial for his company as well.
"Fabrik represents a great opportunity for us. Combining Fabrik's vision, financial resources, and operating team places us in a powerful strategic position. There is no better scenario for our business, the market and the employees at G-Tech," said Mabon.
Competition / The market
Fabrik won't be the only one going after this opportunity. The company will compete head-to-head with storage giants like Seagate (whose eVault service uses a SaaS model) and pure-play storage companies like XDrive. Computer makers like Dell are also moving in: Dell said back in November that it plans to acquire storage vendor EqualLogic for $1.4 billion in cash, and it already offers an on-demand backup solution called DataSafe.
Other online storage companies include: Amazon's S3 (Simple Storage Service), Cnet's All you can Upload, AllMyData, Box.net, eSnips, Freepository, GoDaddy, iStorage, Mofile, Omnidrive, Openomy, Streamload, Strongspace, iBackup, Zingee, Xdrive and Carbonite, which is known to have raised $21 million in venture financing.
It is also rumored that Google is planning to launch gDrive. Microsoft is also jumping into the same bandwagon and more information can be found over here. Zmanda is an open source back up solution as well.
The online storage space is hugely overpopulated and crowded area. Who is next, we aksed a few weeks ago? A comparison chart over some of the companies above can be found over here: http://www.flickr.com/photo_zoom.gne?id=93730415&size=o
More about Fabrik
Our digital content and devices play an integral role in our daily lives. We're giving you the tools, the 'fabrik,' to connect it and protect it as never before." – Mike Cordano, CEO, Fabrik Inc.
Mission
Fabrik's mission is to simplify a user's digital experience whether at home, on the Web or on the road by delivering a blend of online services, software and devices that help them store, access, manage, protect and share their growing collections of content.
Services and Solutions
What sets us apart is our unique approach. We are not like traditional storage players. Our core DNA is in software and Web services, giving us the talent to execute and the ability to provide integrated, end-to-end content management and backup solutions.
Store
Our broad range of solutions includes innovative portable and external storage and backup solutions, and network attached storage devices for creative professionals, consumers and small business users. By blending simplicity, style and function, Fabrik's storage solutions have become one of the leading brands on the market today.
Share
Our unique online service, Fabrik Beta, provides revolutionary change in the way we manage, access, share, and connect with our content. With photos, music, documents and videos scattered across multiple devices, Fabrik Beta finds your content and presents it to you in a single, elegant view – no matter where it resides. Based on an innovative platform, it combines the flexibility to access content anytime, anywhere, with the power and functionality of a traditional desktop application. Just imagine the possibilities when blending it with our devices and other online services!
Backup
In the event of a fire, theft or other major loss, what good is a backup on your external drive when it's gone? Revolutionizing the way consumers protect their digital content, Fabrik delivers both local and online backup in one solution. With multiple layers of protection, users can easily protect digital memories and content they just couldn't do without. Fabrik Ultimate Backup works in the background, uploading important files securely, remotely and automatically.
Move
We also offers a full line of high-speed memory upgrades, including the latest DDR, DDR2, DDR3 and SDRAM technologies that support business and consumer applications including desktops, laptops, consumer electronics, servers, networking and telecommunications. With more than 2,000 memory upgrades available, our easy-to-use Upgrade Navigator ensures you get the right memory for the right solution.
The CEO
Mike Cordano is the CEO and a cofounder of Fabrik. Along with his vision for the company and his passion to provide users with simpler ways to get more out of their personal media, Mike brings proven success and expertise in delivering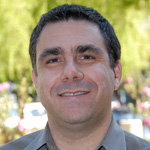 products and services to consumers around the globe. Prior to co-founding Fabrik, Mike served as executive vice president of Worldwide Sales and Marketing for Maxtor Corporation, a worldwide leader in data storage products. At Maxtor, Mike provided leadership to all sales, product marketing, corporate marketing, public relations, technical support, customer service and business planning organizations. In addition to his other corporate wide duties, Mike was responsible for the formation and management of the branded products business unit at Maxtor. With the creation of strong product categories such as Maxtor OneTouch, the branded products business became the leading provider of external storage expansion and data backup products for the consumer and SOHO markets. Mike's background also includes several regional and international management assignments, which solidified his leadership skills on a local and global scale. Mike holds a bachelor's degree in business administration from the University of Colorado.
Other executives are Mike Williams and Mark McEachen. The board of directors includes Keyur Patel, Mike Cordano, Ross Levinsohn and Jim McLean.
Fabrik Inc., founded in 2005, is a privately owned company with offices in San Mateo and Santa Ana, California. Fabrik is backed by investments from Comventures, Intel Capital, and a $24.9 million Series D investment round that came in just recently and was led by 3i.
More about G-Technology
G-Technology Inc. manufactures the industry's most comprehensive line of external disk storage solutions designed for

professional content creation applications. Our USB, FireWire, eSATA, SCSI and Fibre Channel systems support all levels of audio/video production. G-Tech's focus on technology, quality and design has resulted in disk storage solutions with unmatched performance, reliability and style… G-Tech corporate headquarters is located in the heart of the Santa Monica Studio District in sunny Southern California.
"G-Tech's mission is to provide the creative community with quality products that incorporate superior industrial design, functionality, usability and performance at affordable prices," said Roger S. Mabon, VP of Sales and Marketing for G-Technology, Inc. "Our first – and award winning – product, a FireWire 800 RAID solution called G-RAID, meets all of these criteria and is in a class of its own."
G-Technology was founded by Roger Mabon four years ago and is said to be self funded company.
More
http://www.g-technology.com/News/pdf/Fabrik-G-Tech.pdf
http://www.g-technology.com/
http://www.fabrik.com/
http://www.myfabrik.com/register/press_release.php
http://www.fabrikultimatebackup.com/
http://www.myfabrik.com/
http://gigaom.com/2008/01/15/fabrik-acquires-g-tech-aims-to-consolidate-consumer-storage-offerings/
http://www.techcrunch.com/2008/01/15/fabrik-acquires-g-technology-expect-2008-revenues-of-200-million/
http://www.techcrunch.com/2007/02/12/filmloop-betrayed-by-investors/
http://www.crunchgear.com/2006/11/21/fabrik-launches-myfabrik-google-yawns-has-sandwich/
http://gigaom.com/2007/11/06/for-emc-dell-hell-in-equallogic/
https://web2innovations.com/money/2008/01/03/two-major-acquisition-deals-within-the-online-storage-space/
https://web2innovations.com/money/2008/01/05/online-storage-sector-is-hot-yet-another-player-is-entering-the-game/
http://www.g-technology.com/News/pdf/G-Tech-G-RAID-FINAL.pdf
http://biz.yahoo.com/prnews/080115/aqtu065a.html?.v=2
http://www.prnewswire.com/cgi-bin/stories.pl?ACCT=109&STORY=/www/story/01-15-2008/0004736905&EDATE=
http://www.crunchbase.com/company/fabrik