In a period full with launch of new ad networks and deals about such Federated Media has raised a huge amount of money – $50 million in a C round led by Oak Investment Partners and Omidyar Network as a returning investor from their first round. The rumor has it the company has turned down a $100M buy out offer some time ago and apparently they have chosen to go through the investors' road. The pre-money valuation for this road is rumored to be in the $200M range, which off $22M in revenues the company is brining in per year is not that overvalued at all. The company claims to be reaching a collective audience of over 50M people in US per month, which is an impressive number, yet those eye bolls are under the control of the web publishers and they may leave, together with their visitors, any time they do not like what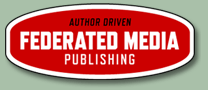 are being paid for bringing them in. The company's current investment comes on top of $7.5M previously taken. Federated Media claims profitability reached in September 2007.
Oak Investment Partners is actually buying out a minority stake for their $50M and this is not really a typical funding deal as it turns out.
"Federated Media has a proven, profitable business model with some of the industry's most knowledgeable people at the helm," said Fred Harman, general partner at Oak, who will be joining the FM board of directors. "The company has shown clear leadership in the emerging conversational media ecosystem. FM represents some of the best publisher and advertiser content on the Web, and with productive industry relationships, the company is poised to do amazing things going forward."
With expertise in custom, integrated conversational marketing campaigns, FM has developed deep and long-term relationships with leading brand marketers and advertising agencies. Over the last three years, the company has expanded beyond its technology roots into verticals including parenting, business & marketing, media & entertainment, video gaming, graphics arts, automotive and more.
"We've been an early and avid supporter of Federated's model," said Casey Jones, vice president of marketing at Dell. "We look forward to continuing our work with the company as it expands its business."
FM's full portfolio of digital media brands includes web favorites such as Boing Boing, Ars Technica, Ask A Ninja, Digg, Dooce, Confessions of a Pioneer Woman and NOTCOT, as well as social networking applications including Graffiti Wall (in Facebook, Hi5, MySpace and other social networks), Watercooler (in Facebook, Bebo and others) and many more. FM is expanding its portfolio and has just this year brought on diverse sites such as Silicon Alley Insider, Destructoid and Buzzine. FM also manages sponsorship programs for a roster of events such as the twice-annual Conversational Marketing Summit and Outside Lands Music & Arts Festival.
"FM and Oak are a great match," said Chris Albinson, co-founder and managing director of Panorama Capital, an early investor and board member at FM. "Oak will add great value to FM's board, and we look forward to working with Fred and his team."
FM generates revenue for its partner sites and event organizers through integrated sponsorships, advertising and other marketing services for global brands and their advertising agencies. Recent examples of premium brand-building programs include BMW's 1-Series drawing contest, which invited Facebook members to custom paint BMW models using Graffiti's digital illustrating tools, and the co-publishing and promotion partnership with American Express around their OPEN Forum blog for small business owners.
"We're proud to bring Oak on board as major investor," said John Battelle, founder and CEO of Federated Media. "The Oak team understands the media business and has relationships within the media and Internet industries that will benefit FM with insights from Silicon Valley as well.
More about Federated Media (FM)
Founded in 2005, FM represents more than 125 conversational media entrepreneurs who run more than 150 of the world's most respected websites, blogs, and social networking applications. The company became profitable in the third quarter of 2007.
Federated Media (FM) is an advertisement serving company that works with many of the top blogs on the web. It acts as a middle man that connects medium sized websites/companies with large and small advertisers. FM is essentially an ad aggregator for companies that are too small to have direct relationships with big advertisers yet big enough to demand higher rates than available on services such as Google's Adsense. It can distribute ads to numerous blogs helping advertisers and ad publishers avoid an overwhelming amount of business relationships.
FM does banner as well as text advertising on a CPM (cost per impression) basis. Pricing varies per blog property and can reach upwards of $30 per thousand impressions.
Founder is John Battelle
John Battelle is an entrepreneur, journalist, professor, and author who has founded or co-founded businesses, magazines and websites. Formerly a professor at the Graduate School of Journalism at the University of California, Berkeley, Battelle,

42, is also a founder and Executive Producer of the Web 2.0 conferences and "band manager" with BoingBoing.net. Previously, Battelle was founder, Chairman, and CEO of Standard Media International (SMI), publisher of The Industry Standard and TheStandard.com. Prior to founding The Standard, Battelle was a co-founding editor of Wired magazine and Wired Ventures. Before Wired, Battelle worked at the Los Angeles Times and MacWeek, a unit of Ziff Davis. John is currently CEO and Chairman of Federated Media.
In 2005-6, Battelle wrote The Search: How Google and Its Rivals Rewrote the Rules of Business and Transformed Our Culture (Penguin/Portfolio), an international bestseller published in 26 languages. He maintains Searchblog, a daily site covering the intersection of media, technology and the internet at www.battellemedia.com.
Battelle was a founding Board member of the Online Publishers Association and sits on the board of the Interactive Advertising Bureau, as well as the Board of his children's school.
Battelle has been named a "Global Leader for Tomorrow" and "Young Global Leader" by the World Economic Forum in Davos, Switzerland. He was a finalist in the "Entrepreneur of the Year" competition by Ernst & Young and has recently been named an "Innovator," one of ten best marketers in the business, by Advertising Age and one the the "Most Important People on The Web" by PCWorld. He holds a bachelor's and a master's degree from the University of California, Berkeley.
Investors include Omidyar Network, New York Times, Mitchell Kapor, Andrew Anker, Mike Homer, Tim O'Reilly, JP Morgan and Oak Investment Partners, which has given the money for their last and biggest round to date.
More about Oak Investment Partners
Oak Investment Partners is a multi-stage venture capital firm with a total of $8.4 billion in committed capital. The primary investment focus is on high growth opportunities in Internet/new media, communications, information technology, financial services information technology, healthcare services and consumer retail. Over a 28-year history, Oak has achieved a strong track record as a stage-independent investor funding more than 450 companies at key points in their lifecycle. Oak has been involved in the formation of companies, funded spinouts of operating divisions and technology assets, and provided growth equity to mid- and late-stage private businesses and to public companies through PIPE investments.
The space is very crowded and among other competitors Technorati is one of the companies holding greater chance for turning its fairly popular online brand into an ad network for blogs. 
More
http://federatedmedia.net/
http://www.federatedmedia.net/press/2008/04/federated_media_receives_inves.php
http://www.oakvc.com/
http://www.crunchbase.com/company/federatedmedia
http://www.techcrunch.com/2008/04/15/federated-medias-50-million-c-round-confirmed%e2%80%94no-plans-to-buy-up-blog-partners/
http://www.techcrunch.com/2008/03/21/federated-medias-battelle-slams-rival-hints-at-investing-in-publishers/
http://www.techcrunch.com/2008/03/21/federated-medias-battelle-slams-rival-hints-at-investing-in-publishers/
http://www.crunchbase.com/person/john-battelle
https://web2innovations.com/money/2008/03/02/technorati-is-rumored-to-be-in-preparation-of-blogger-ad-network/