Forbes has assembled a very interesting list of some of the Silicon Valley's most interesting and coolest innovations beyond the web start-ups. What is being said as a fact is that venture capitalists have poured over $30B into more than 2500 new ventures in 2007 alone. Some of them have to be non-traditional the media says and outlines some of those non-web start ups. The criteria to make the list were companies with unusual technologies or in surprising niches, which recently received additional rounds of venture financing and ranging from gadgets that only the military could love to ones that could wind up in your neighbor's car.
Insitu
Insitu is a leading high-tech autonomous systems company. They currently produce and sell an ever growing fleet of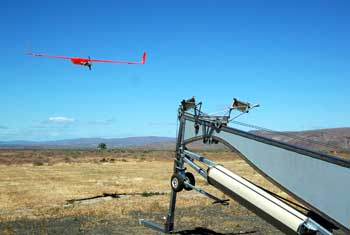 Unmanned Aircraft Systems that are low-cost, long-endurance, and have low personnel requirements. These UASs provide a no-runway launch, unprecedented stabilized day and night video for ISR, robotic flight control, and a no-nets capture. Insitu began by creating long endurance Unmanned Aircraft to measure atmospheric conditions and do reconnaissance in remote areas for meteorology, daily weather prediction, and climate modeling. Aerosonde was the first aircraft developed by Insitu, noted for completing the first autonomous crossing of the Atlantic Ocean in 1998. From the Aerosonde, Insitu began to develop its Insight UAS platform, that is still being regularly upgraded and deployed today. In 2001, Insitu began working with Boeing to develop ScanEagle, an ISR-focused Unmanned Aircraft System that is currently used by the US Navy, the US Marines, and the Australian Army.
Insitu closed its Series D round of financing led by Battery Ventures' Roger Lee in December 2007. The company has plans to release a new autonomous aircraft in 2008.
Incesoft
Founded in 2001, Incesoft Technology Co., Ltd. is the world's leading provider of web robot technology and intelligent

interactive information platform. Incesoft is committed long term to the web robot development and research, providing various information and services for users at the same time giving them better interactive experience. At present Incesoft has made great achievements in the field of Chinese artificial intelligent analysis and information management service. Currently Incesoft has the largest Chinese-language web robot platform (www.xiaoi.com). The robots can be used on IM, WEB and Mobile platform, providing services as information, entertainment and E-commerce etc. about working and living. Meanwhile Incesoft also provides customer service robots for companies and governmental departments.
Until now Incesoft has more than 20 million users.
With many-years robot development experience and strong technological power, Incesoft became Microsoft's global strategic partner in February 2006 and Incesoft Bot Platform became the official robot access platform for Windows Live Messenger. In addition, Incesoft is Tencent QQ (a popular IM tool in China) and Yahoo Messenger's strategic partner as well.
Draper Fisher Jurvetson and ePlanet Ventures were among the backers who pledged financing in March 2007.
A4Vision
California-based A4Vision has developed a 3D facial imaging and recognition system that works in conjunction with its

established fingerprint identification and verification technology. Clients include high-security outfits such as the U.S. Department of Defense and a Swiss bank. Bioscrypt, a company specializing in access control, acquired A4Vision in March 2007. Investors, including In-Q-Tel, the venture wing of the Central Intelligence Agency and Menlo Ventures, must feel secure.
 Ophthonix
Ophthonix, Inc., a San Diego based vision correction company, is changing forever the way we see the world. Customized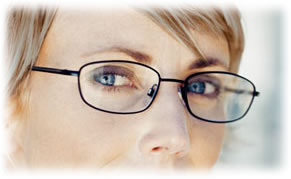 iZon® High Resolution Lenses allow wearers to see the world in High-Definition—clearer, sharper and more vividly than ever before. The proprietary and patented process is the first ever vision correction technology that addresses the problems associated with the unique variations in each person's eyes, allowing for customized eyeglass lenses.
The result is a detailed picture, much like your eye's fingerprint. The iZon lens, custom-built to help reduce glare in nighttime driving, is the result. Kleiner Perkins Caufield & Byers was among investors who put $35.1 million into Ophthonix's December 2006 Series D round.
Dash Navigation
Dash Navigation has developed the Dash Express, which is an Internet-connected GPS device that offers route choices based on traffic information generated from other Dash Express devices and the Internet.
Superior traffic with the Dash Driver Network™:Select your route based on up-to-the-minute traffic data that is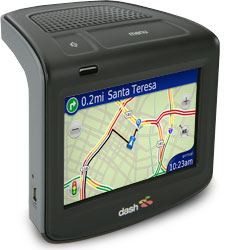 automatically and anonymously exchanged via the most reliable source–other Dash devices. The Dash Express gathers traffic information from the Dash Driver Network and combines it with other sources of traffic data to provide you with the most accurate picture of what's happening on the routes you're travelling. And, only Dash provides traffic information for freeways and local roads and side streets. Dash Express provides up to three routing options to your destination that are based on flow rather than incident data, and even has the ability to automatically alert you when traffic conditions change and a faster route is available.
Find virtually anything with Yahoo!® Local search:Connect to Yahoo! Local search to find unlimited points of interest—people, places, products and services—based on your specific needs.
Two-way connectivity gives Dash Express the ability to use Yahoo! Local search and other internet search sources to find almost anything anywhere. Unlike other GPS devices that come loaded with a static database of points of interest, Dash gives you access to unlimited points of interest based on your specific needs.
Send2Car™means no typing required: Its the fastest and easiest way to send an address straight to your device from any computer. Just highlight an address from your Internet browser or Microsoft Outlook and send it directly to the car. You can use Send2Car yourself, or when you're on the road, have someone else do it for you
MyDash makes it even easier to personalize your Dash Express:MyDash, available at my.dash.net allows you to create and send customized search buttons straight to your device so you always have access to the places you want to go. And you can even take advantage of local knowledge from the Dash network by downloading location lists shared online by other users.
AutoUpdate™ means a GPS that's always up to date:Dash Express is the only GPS that automatically and wirelessly updates software and traffic using two-way connectivity. You'll always have the latest and greatest features as we release them. With Dash you are always up to date!
The company secured $25 million in February 2007 from investors, including Sequoia Capital and Kleiner Perkins Caufield & Byers.
3DV Systems
3DV Systems is a pioneer and world leader in the three-dimensional video imaging industry. Established in 1997 and headquartered in Yokne'am, Israel, the company has developed a unique proprietary technology which enables video cameras to capture the depth dimension of objects in real time, high speed and very high resolution.

The company has developed a unique patented technology which enables cameras to capture the depth dimension of objects in real time, high speed and very high resolution, using low or no CPU resources. 3DV markets, in a fab-less OEM model, a chipset that can be integrated to create systems and solutions for multiple applications as well as the new ZCamTM (previously Z-Sense) family of 3D cameras.
3DV was founded by Dr. Giora Yahav and Dr. Gabi Iddan, two veteran scientists of Rafael, Israel's leading defense industry. Leveraging their experience and know-how gained through leading development of electro-optics missile technology, they came up with a ground-breaking concept of measuring distance from objects using the Time-of-Flight principle.
Since the successful completion of the development of our first 3D camera directed at the broadcast studio market, the new ZCamTM (previously Z-Sense), in 2000, 3DV was able to dramatically reduce the size and decrease the cost of its technology thus widening the scope of markets and applications and currently reaching consumer markets. The company's latest prototype camera, the new ZCamTM (previously Z-Sense), is at the size of a typical webcam, and provides home users revolutionary gesture recognition capabilities in addition to real-time background replacement, enabling them to control video games and personal space through intuitive body gestures and immerse themselves with virtual reality. 
Kids may be excited about a new way to play. Adults, by contrast, may appreciate how the technology can be applied to reality: video cameras in their cars. The cameras can detect signs of fatigue, alerting the driver, or help to safely deploy airbags based on the exact location of passengers' head.
Kleiner Perkins Caufield & Byers and Pitango Venture Capital led the $15 million investment round in December 2006.
Hyperactive Technologies 
The company started in the mind of a founder with two simple questions:
"Why is this burger so bad?"
"What can we bring to the table to make this better?"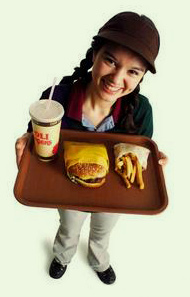 In answering those questions – and finding a solution for the problem – HyperActive Technologies looked closely at the processes of quick-service restaurants, and has brought a full array of vision, prediction, and task-management technologies to bear in an industry where competition is fierce and quality is the number one differentiator.
HyperActive Bob is the first and only fully-automated Kitchen Management System that's improving food quality in QSRs across the country. Here are the driving forces behind our technologies:
Vision: advanced real-time vision technologies monitor customer arrivals constantly and without wavering.
Prediction: Powerful processing tools learn from historical and real-time sales, incorporating the results of this analysis into real-time task management.
Action: easy-to-read touch screen monitors tell cooks precisely what to cook, and when to cook it.
The result: HyperActive Technologies provides "sight and insight" for managers that they've never had before, and more: 
HyperActive Bob is the Predictive Kitchen Management System that tells cooks what to cook, and when to cook it, assuring that all of your operations perform as smoothly as your best!
Drive-thru Speed of Service Timer is the first of its kind tool to measure the amount of time drive-thru customers spend in line before they reach the order board!
Walk-in Demand Prediction provides Bob's keen demand prediction for restaurants that may not have vehicle entries.
HyperActive Technolgies is based in Pittsburg and is a privately held company. Last May, the company purchased QTime solutions, a drive-thru timer to help speed up how Hyperactive develops its recommendations. Private angel investors organized by Spencer Trask Ventures presumably had a quick meeting to decide to put $8.5 million into the firm in 2006.
Basically it is becoming clear that not all VC money goes to sites a la Facebook, yet the US economy is not in its best state today to accommodate and absorb some of these great inventions and innovations.
More
http://www.forbes.com/2008/01/24/midas-tech-novel-tech-08midas-cz_ed_0124novel.html
http://www.insitu.com/
http://www.incesoft.com/English/
http://www.xiaoi.com/
http://www.in-q-tel.org/technology-portfolio/a4vision.html
http://www.bioscrypt.com/
http://www.dash.net/
http://www.izonlens.com/about/
http://www.3dvsystems.com/
http://www.3dvsystems.com/gallery/movies/VirtualGame.mpg
http://www.hyperactivetechnologies.com/