Facebook keeps on growing so does its expenditures. The latest news from the company is that they have raised yet another $100M round of funding. The company says this time all the money will go for buying servers, lots of servers. BusinessWeek has estimated they are going to scale things up with 50,000 new servers on top of their 10,000 they are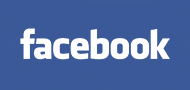 currently running on. Total amount of money raised by Facebook is now $493M (we did the math and it seems $438M in total, but other more reliable sources claim it is $493M) according to several sources. This time, however, the founding is not against equity, but is a venture lending deal with TriplePoint Capital, a Menlo Park, Calif. based company that specializes in lending money to startups. Facebook already claims 109M monthly unique visitors and many people say the site is at times very slow.
Venture lending peaked during the dot-com bubble of the late 1990s and early part of this decade, but is making a comeback as startups use debt to pay for computer servers, telecom gear, and software. "The last thing the entrepreneur wants to do is see those precious equity dollars flowing into equipment purchases," says TriplePoint CEO Jim Labe. "It's a very unproductive use of equity to plow it into fixed assets."
Forrester Research's Gillett estimates that Google is buying half a million servers each year, while Microsoft's annual consumption is as much as 200,000 servers.
Executives at Facebook declined to say which vendors will provide the servers. But the social network is already a big customer of Rackable Systems, which said in a recent financial statement that it derived $11.5 million, or 17% of $68 million in first-quarter revenue, from Facebook. This puts the total server expenditures of Facebook at $46M per year. With the new round this amount will significantly increase.
Facebook is hugely popular social networking site, second only to MySpace in terms of users. Other popular social networking sites are Bebo and Friendster, the second one tried to acquire Facebook in 2004 for just $10M.
The latest comScore metrics, we have seen, revealed that Facebook is actually havingo ver 100M unique visitors per month.
Peter Thiel, cofounder of PayPal and managing partner of the Founders Fund was the first angel investor in the company. He invested $500,000 into Facebook in early 2004. Later Accel Partners poured $12.7 million more in funding, at a valuation in the $100 million range.
The next year [2006], Facebook received $25 million in funding from Greylock Partners and Meritech Capital, as well as returning investors Accel Partners and Peter Thiel. The pre-money valuation for this deal was in the $525 million range.
Facebook is reported to have turned deals down from Friendster, Yahoo, Viacom  and the mighty Google a few months ago when Zuckerberg has chosen Microsoft to partner with. Microsoft de-facto has invested $240 million into Facebook for just 1.6 percent of the company in October 2007. This put the company's valuation at over $15 billion on just $150 million in annual revenues.
More
http://www.facebook.com/
http://www.tpcp.com/
http://www.rackable.com/
http://www.techcrunch.com/2008/05/10/facebook-raises-another-100-million/
http://www.businessweek.com/technology/content/may2008/tc2008059_855064.htm
http://mashable.com/2008/05/09/facebook-triplepoint-funding/
http://venturebeat.com/2008/05/09/facebook-borrows-100m-to-build-out-its-infrastructure/
http://gigaom.com/2008/05/11/the-rising-cost-of-facebook-infrastructure/
http://www.marketwatch.com/news/story/hong-kong-tycoon-li-raises/story.aspx?guid=%7BE4097AA2-9EA3-4773-9100-456E68EE1C9A%7D
http://www.allfacebook.com/2008/03/facebook-gets-another-40-million/
http://www.techcrunch.com/2008/03/27/hong-kong-billionaire-puts-another-40-million-into-facebook/
http://mashable.com/2008/03/27/facebook-hutchinson-investment/
https://web2innovations.com/money/2007/11/30/hong-kong-billionaire-li-ka-shing-invests-60m-in-facebook-funding-totals-33820m-to-date/
http://gigaom.com/2008/03/27/facebook-soon-to-appear-in-3g/
http://www.facebook.com/apps/application.php?id=2915120374&b
http://gigaom.com/2008/03/13/lets-justify-facebooks-300-per-user-valuation/
http://www.crunchbase.com/company/facebook
http://www.techcrunch.com/2007/11/30/another-60-million-for-facebook/
http://kara.allthingsd.com/20071130/facebook-nabs-60-million-investment-from-li-ka-shing/
http://www.hutchison-whampoa.com/eng/about/chairman/chairman.htm