An interesting deal happened a few months ago, announced in October 2007 and closed in November the same year. Interwoven, a public company traded on NASDAQ, has acquired the said website optimization pioneer Optimost.
The both companies then said that combination of Interwoven's Content Management Solutions with Optimost's Multivariable Testing and Optimization Solution will help organizations maximize online business performance.
Under the terms of the agreement between Optimost and Interwoven, Interwoven will pay approximately $52 million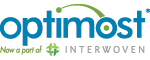 in cash for all outstanding shares of Optimost and assume certain existing employee stock options. From what we were able to dig up, Optimost is probably having less than $8M in revenues per year, which translates into multiple around 6X the revenues, which is not that impressive number after all. Interwoven is based in San Jose, Calif, and is making itself over $200M in revenues enjoying a market capitalization of 539.57M (March 17 2008).
As businesses continue to spend unprecedented amounts to drive traffic to their Websites through search engine marketing, pay-per-click ads, banner ads, e-mail, and other tactics, they face a significant challenge in converting traffic into revenue-generating customers. The combination of Interwoven's content management solutions and Optimost's optimization solution helps businesses address this challenge by providing marketers with the industry's most complete set of capabilities for creating, deploying, testing, analyzing, and optimizing targeted content to Website visitors.
"This acquisition supports our strategy to power our customers' online presence, and we believe it puts Interwoven at the top of the short list of a company's must-have partners for online business," said Joe Cowan, chief executive officer at Interwoven. "Companies today understand that maximizing their online business performance is the key to accelerating growth and profits, and that content is at the core of their online strategy. By acquiring Optimost, we are providing customers with a powerful solution for optimizing their content – which creates the connection point between the visitor and the Web – to provide the most compelling experience, faster, more efficiently, and more effectively than ever before."
Founded in 2001, Optimost is a privately-held company headquartered in New York City, whose customers include Ask.com, Auto Trader, Delta Air Lines, FAO Schwarz, Lenovo, and MGM Mirage. Optimost has a proven track record in helping its clients achieve double-digit increases in conversion rates and online sales. For example, Delta Air Lines made changes to Delta.com based on the results of its multivariable optimization initiative, which has added up to approximately $15 million in additional revenue so far this year.
"Today's announcement is wonderful news for Optimost's customers," said Mark Wachen, chief executive officer at Optimost. "When we founded Optimost, our vision was to deliver technology that allows marketers to increase the effectiveness of their online presence to drive measurable business results. Clearly, Interwoven shares the same vision and by combining forces we will be able to extend our innovative technology to a much larger market and provide Optimost customers with a more complete solution for maximizing their marketing investments. We look forward to joining the team at Interwoven."
In just matter of couple of weeks the deal was closed on November 1st, 2007.
All Optimost employees, including the founders, Mark Wachen and Lance Lovette, have joined Interwoven and will focus on product innovation, customer support, and the continued acceleration of Interwoven's business in the online marketing arena.
The Optimost solutions are now available through Interwoven as a standalone offering as well as in conjunction with the solutions in Interwoven's portfolio.
Interwoven expects the Optimost acquisition to contribute in the range of $1.5 million to $2.0 million to total revenue during the fourth quarter of 2007, subsequent to the acquisition date and before considering purchase accounting adjustments to revenues of approximately $1.0 million.
More about Optimost
New York-based Optimost is a technology and services company specializing in comprehensive real-time testing and conversion rate marketing. Pioneers in the field of multivariable testing, the firm is able to create and test virtually limitless permutations of copy, offers and layouts in the time it takes to conduct a standard A/B page comparison test. By combining real-life response data with information about which variables were displayed in the test, Optimost clients are able to determine how much each individual website element contributes to the overall response rate. Client web pages can then be optimized further based on the combinations of most positive individual site elements. Optimost clients include: InterActiveCorp, Lillian Vernon, Delta Air Lines, Time Warner, QVC, and EarthLink.
More about Interwoven
Interwoven is a global leader in content management solutions. Interwoven's software and services enable organizations to maximize online business performance and organize, find, and govern business content. Interwoven solutions unlock the value of content by delivering the right content to the right person in the right context at the right time. Over 4,200 of the world's leading companies, professional services firms, and governments have chosen Interwoven, including adidas, Airbus, Avaya, BT, Cisco, Citi, Delta Air Lines, DLA Piper, the Federal Reserve Bank, FedEx, Grant Thornton, Hilton Hotels, Hong Kong Trade and Development Council, HSBC, LexisNexis, MasterCard, Microsoft, Samsung, Shell, Qantas Airways, Tesco, Virgin Mobile, and White & Case. Over 20,000 developers and over 300 partners enrich and extend Interwoven's offerings.
More
http://www.interwoven.com/
http://finance.google.com/finance?q=NASDAQ:IWOV
http://www.optimost.com/
http://www.interwoven.com/components/page.jsp?topic=MAIN::NEWS&dcr=components/optimost.jsp
http://www.interwoven.com/components/page.jsp?topic=NEWS::RELEASES&dcr=templatedata/announcement/press-release/data/2007/dcr-2007-10-17-optimost.xml
http://www.centernetworks.com/interwoven-acquires-optimost-social-news http://www.techcrunch.com/2007/10/18/interwoven-acquires-optimost-for-52-million/
http://www.optimost.com/press/2007-11-interwoven-announces-close.php