Undeterred by the threat of a hostile takeover Microsoft imposed over them a couple of weeks ago Yahoo seems to have completed an acquisition of its own Tuesday by buying online video service Maven Networks Inc. for $160 million.
The deal marks Yahoo's latest attempt to expand its online advertising network and more concrete its online video advertising in particular. Yahoo plans to use Maven's technology to host video for media partners and incorporate Maven's video-ad insertion technology into its overall advertising platform.
The talks to buy Cambridge, Mass.-based Maven began before Microsoft announced its bid Feb. 1, said Tim Cadogan,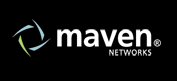 Yahoo's senior vice president of marketing products. Maven helps television and movie studios find Web sites to show their videos and manage the accompanying advertisements. The six-year-old startup works with a wide range of media outlets, including CBS Sports, Gannett Co., News Corp., Hearst Corp. and Sony Pictures.
"We think video is going to become the third leg of the advertising stool," said Cadogan. Ads tied to search requests is currently the Internet's biggest moneymaker, followed by so-called display ads featuring photos, illustrations and other images.
As of December, Yahoo held a 3.4 percent share of the U.S. online video market, lagging far behind Google, whose ownership of industry leader YouTube.com gave it nearly one-third of the market, according to comScore Inc.
Yahoo plans to retain Maven's roughly 70 employees even as it completes plans to lay off 1,000 workers in other divisions as part of a plan announced two days before Microsoft's bid.
More about Maven Networks
Maven Networks is an online video platform provider with end-to-end video syndication, content management and advertising solution. Maven helps media companies create, distribute and profit from direct-to-consumer Internet TV channels and networks. The Maven Internet TV Platform(TM) is used by organizations such as CanWest, CBS Sports, CBC, CNET, Gannett, The Financial Times, Fox Business Network, Fox News, Hearst, MediaNews Group, Ogilvy, Scripps Networks, Sony BMG, Sony Pictures Television, and TV Guide.
The company is based in Cambridge, MA. Maven had some high-profile investors, including Accel Partners' Jim Breyer, who also is a board member and large investor in Facebook, Walmart Stores, Inc.  and Marvel Entertainment. Accel is known to have been investing heavly in video for almost 20 years now. The firm's more popular participations include Macromedia, Real Networks, among others. Current investments include user-generated video-sharing site MetaCafe, peer-to-peer file-sharing service BitTorrent and Brightcove.
The Market
Video advertising is promising to be huge opportunity online and the sector is extremely competitive with new players entering every couple of weeks. Venture capitals also do think the online video advertising holds the chances to be the next big thing on Internet to bring billions of revenues in and are pouring big money into start-ups with the hope they come up to the groundbreaking technology that might shake the sector and make them the huge ROI.   
No matter what standard for video ads the sector might adopt – pre-roll ads, mid-roll ads, post-roll ads, watermark ads, viral ads or overlay ads, the undisputed leader remains Google's YouTube with its huge number of eyeballs. That's why the smaller players are focusing not on the reach but on different approaches and technologies to more effectively serve, track and measure these video ads. The video ads are in their infancy on Web and there is plenty of room for innovation and growth and all those small start-up companies hold their good chances for success.
Some companies, as we know them, include BlackArrow, BrightRoll, XillianTV, Podaddies, VMIX and MeeVee. BrightRoll video ad network itself has raises $5 Million while VMIX, yet another video network company has also raised a whopping amount of money $16.5M to expand its business. Other video advertising players include Revver, VideoEgg's TheEggNetwork, ScanScout, Adap.tv, AdBrite's InVideo platform, BroadRamp and Blinkx.
eMarketer predicts online video advertising to nearly double in 2008 to $1.3 billion and $4.3B by 2011, but no one's really nailed a scalable ad platform for video. However, Google's been quietly testing their own system and there are a bunch of other startups tackling it as well.
Meanwhile the Microsoft / Yahoo saga is continuing.
The common expectations of the most likely outcome from the situation are that Microsoft is going to increase its bid to as much as $35 thus effectively raising their bid to $50B.
"We think (Microsoft) will have to enhance its offer if it wants to complete a deal," wrote Bill Miller, a respected fund manager for Legg Mason Inc., which owns more than 80 million Yahoo shares.
Like many other industry analysts, Miller predicted Yahoo ultimately will end up in Microsoft's clutches.
"We think it will be hard for (Yahoo) to come up with alternatives that deliver more value than (Microsoft) will ultimately be willing to pay," he wrote.
Miller also wrote that he has already met with Steve Ballmer, Microsoft's chief executive, and spoken to Jerry Yang, Yahoo's CEO and co-founder, to share his views.
Microsoft, on the other side, so far has indicated it's not budging from its original offer, calling the proposal "full and fair." Analysts believe the tense mating dance will last at least a few more weeks.
Yahoo has been discussing a search advertising partnership with the market leader, Google Inc., as a way to boost its profits and thwart Microsoft's bid. But a deal between Google and Yahoo would face significant antitrust hurdles because it would meld the two largest search advertising networks, causing more analysts to conclude an alliance is unlikely.
On the other side it seems that News Corp. is going to enter the bidding war for Yahoo! despite some analyses from earlier this week predicting News Corp. is facing hard time to find enough money to accomplish this major deal. The current debt markets in US were to be blamed.
Today we have found on multiple news sources online that Yahoo and News Corp. are in the middle of series of discussions. The potential deal structure would spin off Fox Interactive Media (MySpace, IGN, Scout Media, Photobucket, Fox Sports, AmericanIdol.com, Flektor, Ksolo; investments in Hulu, Simply Hired and Snocap) into Yahoo, along with a big cash injection from News Corp. and an unnamed private equity fund. The total investment would be valued in the $15B range.
Yahoo would be valued at somewhere around $50 billion before the transaction, north of Microsoft's $44.6 billion bid. That would leave News Corp., plus the private equity group, with more than 20% of the combined entity. They'd be the largest single stockholder and effectively in control of the combined Yahoo/FIM entity and their nearly 150 billion monthly page views. That amount of traffic/reach would put the combined entity on the globe's second sport after Google and before Microsoft's web properties.
In related news Bradley Horowitz, head of Yahoo's Advanced Technology Division has accepted a position with Google, and have left Yahoo for good. He will be working with Joe Kraus, director of product management and head of Google's OpenSocial initiative. Bradley joined Yahoo in May 2004 as Director of Multimedia Search, and later worked on Yahoo Desktop Search and the Yahoo Toolbar. He has also played a key role in getting the Flickr acquisition done.
More
http://www.maven.net/
http://www.maven.net/blog/
http://news.yahoo.com/s/ap/20080213/ap_on_hi_te/yahoo_acquisition_8;_ylt=AkolBf3dTEHaJIbfAWroBXbZa7gF
http://www.techcrunch.com/2008/01/31/rumor-yahoo-to-announce-large-video-acquisition-today/
http://www.techcrunch.com/2008/02/12/yahoo-confirms-maven-networks-acquisition/
http://www.techcrunch.com/2008/02/12/yahoo-exec-bails-bradley-horowitz-leaves-for-google/
http://www.techcrunch.com/2008/02/12/yahoo-and-news-corp-continue-marathon-discussions-possible-bid-to-counter-microsoft/
http://www.alleyinsider.com/2008/2/yahoo__news_corp__deal_still_in_the_works_
http://yhoo.client.shareholder.com/press/releasedetail.cfm?ReleaseID=293433
http://www.crunchbase.com/company/maven-networks
http://venturebeat.com/2008/02/12/qa-with-jim-breyer-maven-networks-online-video-opportunities-and-facebook/
http://venturebeat.com/2008/01/31/yahoo-buying-maven-networks-to-serve-online-video-ads-for-big-media/
http://www.elatable.com/blog/about/