South Africa's biggest media group Naspers Ltd offered to buy all outstanding shares in Polish Internet firm Gadu Gadu S.A. (GADU.WA), a Polish IM service, for 23.50 zlotys ($8.77) per share. The current majority shareholder of Gadu Gadu has agreed to tender its 55% shareholding in the public tender offer. In order to gain 100% acceptance of this tender offer the total investment will amount to around $155 million. Gadu Gadu (GG) is listed on the Warsaw stock exchange (Poland), and Naspers will launch a public offer to buy the shares. As a side note Poland became a European Union member in early 2004.  Poland is the EU's fifth most populous country with 38 million inhabitants, exhibiting fast growth in the penetration of broadband connectivity, usage of the internet and online internet advertising.
Gadu Gadu is one of Poland's largest instant messaging companies, with millions of unique

users, mainly in Poland, and a 43% share of the Polish market. It also has a social network mojageneracja, which has just under million uniques. Gadu Gadu is one of the many entrants for the instant messaging market. Should Naspers get this public tender offer, it will be adding to its global reach, especially in Europe, where it's somewhat less influential than some of the other countries it has a presence in.
Gadu-Gadu stands for "chit-chat" in Polish and is commonly known as GG or gg and is a Polish instant messaging client.
Gadu-Gadu runs under Windows 98/2000/Me/XP/2003/Vista and is operating under the license of adware. Gadu-Gadu makes money by displaying advertisements. Just like with ICQ, users are identified by their serial numbers. There are numerous add-ons available to provide extra features. The official version provides over 150 smiley icons, and allows off-line messages, data dispatch, and VoIP. Since version 6.0, an experimental SSL secure connection mode can be used.
One of the most popular features of Gadu-Gadu is the status option, allowing users to display short text messages visible under their buddy icons on other users' contact lists. Gadu-Gadu uses its own proprietary protocol. Many unofficial plug-ins have been created to expand its capabilities. Even though Gadu-Gadu service provider officially forbids to access the network with 3rd party applications (changes in use Terms and Conditions introduced in 2006), several other instant messengers have the ability to communicate with GG protocol such as:
Kadu, an open-source instant messenger similar to Gadu-Gadu (Linux/Macintosh)
Tlen.pl, a Polish instant messenger (Windows)
Miranda IM (Windows)
Adium (Macintosh)
Proteus (Macintosh)
Pidgin / Finch (multi-platform)
Kopete (multi-platform)
AmiGG (AmigaOS and MorphOS)
EKG (Linux/Macintosh) console client
GNU Gadu (Linux/Macintosh)
Gadu-Gadu is the most popular IM in Poland. There are over 7.8 million registered accounts, and every day approximately 6.5 million users are online.
Many users consider the latest version too overloaded by unnecessary addons (Gadu-Gadu Radio Station etc.), so the older versions (especially 6.1 build 158) are still as popular as the new one. However, the new version is generally regarded as being much more stable.
Gadu Gadu S.A. was established in 2000.
About Naspers
Naspers is a multinational media company with principal operations in electronic media (including pay-television, internet and instant-messaging subscriber platforms and the

provision of related technologies) and print media (including the publishing, distribution and printing of magazines, newspapers and books, and the provision of private education services). Naspers' most significant operations are located in South Africa, where it generates approximately 76.4% of its revenues, with other operations located elsewhere in Sub-Saharan Africa, Greece, Cyprus, the Netherlands, the United States, Thailand and China. Naspers creates media content, builds brand names around it, and manages the platforms distributing the content. Naspers delivers its content in a variety of forms and through a variety of channels, including television platforms, internet services, newspapers, magazines and books. Many of Naspers' businesses hold leading market positions, and Naspers capitalises on these strong positions when expanding into new markets.
As a side note early this year Naspers announced voluntary delisting from NASDAQ and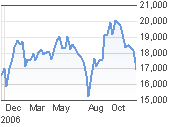 instead Naspers Limited Received Listing Approval for London Stock Exchange. Naspers is listed on the stock exchange in Johannesburg and up to date stock quote can be found over here: http://stocks.us.reuters.com/stocks/overview.asp?symbol=NPNJn.J
With the current acquisition Naspers is hoping to expand its instant messaging services beyond what it already owns in the sector. Naspers operates local IM/online services in Russia (Mail.ru), China (Tencent) and Thailand (M-Web/Sanook).
The company is headquartered in Cape Town, RSA. 
More
http://www.gadu-gadu.pl/
http://www.naspers.co.za/pdfs/press_04_october_2007.pdf
http://www.paidcontent.org/entry/419-south-africas-naspers-offers-to-buy-polish-im-service-gadu-gadu-for-155/
http://mashable.com/2007/10/04/naspers-gadu-gadu/
http://www.naspers.com/English/home.asp
http://www.reuters.com/article/mergersNews/idUSWEB835920071004
http://en.wikipedia.org/wiki/Gadu-Gadu
http://finance.paidcontent.org/paidcontent?GUID=3379356&Page=MediaViewer&Ticker=NPSN
http://stocks.us.reuters.com/stocks/overview.asp?symbol=GADU.WA