Simply put a fallen dot com star with eBay ambitious, once worth more than 2B British pound (around $4B) and collapsed down to £62M at the end of 2000 is now being basically said rescued by a South African media company that is spending money at breakneck pace. The offered price is £946M (more than $1.8B) based on just £60M annual revenues.
A month after Naspers acquired the Polish chat site Gadu Gadu for roughly $155M the

media company from RSA is now making a major acquisition step in Europe. Naspers bid to buy the European online auction site Tradus for £946M. Naspers valued Tradus at nearly $2 Billion, which is 26.7% higher than the average share price during Naspers' most recent half-year.
Some analysts compared the Naspers deal with the deal of eBay for Skype in 2005 – in other words overpaying for the purpose of its own expansion. With this deal Naspers said it is going to switch focus from operations on only ad-supported Web businesses to transaction-based e-commerce services.
In focusing on Internet expansion, Naspers has established a new company called MIH Internet, which operates under its Myriad International Holdings division. This makes sense for MIH to handle the acquisition of Tradus, as MIH already dabbles in emerging markets on a global scale, including M-Web and Tencent, among others.
Tradus, previously known as QXL Ricardo, has backed an £18-a-share offer from Africa's largest media company, the owner of the Daily Sun newspaper and the pay-TV firm Multichoice, as part of its strategy for Internet expansion. The deal represents a 19 per cent premium on Tradus's price of 1,510p a share, when the company first announced it was in takeover discussions on 6 November, and comes amid a renewed interest in online companies.
Tradus conducts online auctions across 12 European countries, mostly Eastern Europe. It was founded by a former Financial Times journalist, Tim Jackson, in 1997 and, after listing on the stock market in 1999, its value soared to £2 Billion in early 2000 on hopes it would become the European eBay. But just eight months later, it was worth only £62M as Internet stocks crashed.
Cobus Stofberg, Naspers' chief executive, said: "The operations of the Naspers Group and Tradus complement each other perfectly, and significant advantages can be obtained by aligning Tradus's businesses with Naspers' other internet investments in Central and Eastern Europe."
The deal, due to be completed by March, requires approval from Tradus shareholders, but the board has recommended investors accept the offer. Shares in the FTSE 250-listed group rose 12 per cent to £18.15.
Tradus was the subject of a failed takeover battle in 2005 between members of its management team and the consortium Florissant, backed by the UK private equity firm Novator.
Tradus's pre-tax profits rose 28 per cent to £7.7M on revenues of £30.6M in the six months to the end of September.
An extremely positive deal for Tradus' shareholders, the purchase is less obviously so for Naspers'. It earns three-quarters of its revenues in South Africa but is expanding at breakneck pace in China, Russia and other emerging markets. Tradus will complement its geographic reach, with a market-leading business in Poland. The lack, though, of operational overlap means no synergies are expected. And there must be suspicion that Naspers is overly keen to spend its $1.5Billion cash pile, two-thirds of which is offshore and must be spent before the year end or repatriated.
Admittedly, others share its optimism over Tradus' prospects. Citi, even in these difficult days, is providing £700M of bridging finance. But Naspers' shareholders seem warier this time around. The shares fell slightly after the deal was announced, suggesting a fear that the days of overpaying for internet companies with uncertain future revenues are not necessarily over.
In September 2007 QXL Ricardo (Tradus) has bought a 30 percent stake in Molotok.ru, an online auction site in Russia, for a relatively small sum of $1.5 million. The remaining 70 percent of the site is be owned by Russian portal Mail.ru. 
The company was known to be in deal talks, and there had been speculation that eBay and Alibaba.com were both interested in acquiring the Eastern Europe-focused site.
More about Tradus
Tradus provides online consumer trading platforms and related internet services in eleven European countries. These platforms connect buyers and sellers 24 hours a day, seven days a week in a safe, efficient, and entertaining environment. A wide selection of merchandise and services is available on our sites, ranging from consumer electronics and collectibles to clothing, lifestyle products, cars, car parts and real estate.
Tradus plc, formerly QXL Ricardo PLC, was established in September 1997 and its shares have been quoted on the London Stock Exchange since October 1999. Although the corporate headquarters are in London, most of the operations are located in our key countries across Europe, with the majority of staff being based in Poznan, Poland where our largest business is based. At the end of March 2007 there were over 400 employees in the Group, most of whom are dedicated customer service staff ensuring that the needs of our growing member base are met.
About Naspers
Naspers is a multinational media company with principal operations in electronic media (including pay-television, internet and instant-messaging subscriber platforms and the

provision of related technologies) and print media (including the publishing, distribution and printing of magazines, newspapers and books, and the provision of private education services). Naspers' most significant operations are located in South Africa, where it generates approximately 76.4% of its revenues, with other operations located elsewhere in Sub-Saharan Africa, Greece, Cyprus, the Netherlands, the United States, Thailand and China. Naspers creates media content, builds brand names around it, and manages the platforms distributing the content. Naspers delivers its content in a variety of forms and through a variety of channels, including television platforms, internet services, newspapers, magazines and books. Many of Naspers' businesses hold leading market positions, and Naspers capitalises on these strong positions when expanding into new markets.
As a side note early this year Naspers announced voluntary delisting from NASDAQ and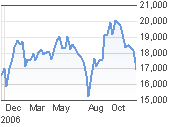 instead Naspers Limited Received Listing Approval for London Stock Exchange. Naspers is listed on the stock exchange in Johannesburg and up to date stock quote can be found over here: http://stocks.us.reuters.com/stocks/overview.asp?symbol=NPNJn.J
With the current acquisition Naspers is hoping to expand its instant messaging services beyond what it already owns in the sector. Naspers operates local IM/online services in Russia (Mail.ru), China (Tencent) and Thailand (M-Web/Sanook).
The company is headquartered in Cape Town, RSA. 
More
http://www.qxl.com/
http://www.qxl.com/investor_centre
http://www.naspers.com/English/home.asp
http://news.independent.co.uk/business/news/article3263632.ece
http://www.ft.com/cms/s/1/da97695c-ad4b-11dc-9386-0000779fd2ac.html
http://www.paidcontent.org/entry/419-tradus-auction-site-agrees-2-billion-takeover-by-south-africas-naspers/
http://mashable.com/2007/12/18/naspers-acquires-tradus/
http://www.paidcontent.co.uk/entry/419-online-auctioneer-qxl-ricardo-to-sell-to-naspers-for-up-to-800-report/
http://www.paidcontent.co.uk/entry/eurpean-company-qxl-ricardo-takes-30-percent-stake-in-russian-auction-site
https://web2innovations.com/money/2007/12/23/naspers-acquired-polish-based-im-company-gadu-gadu-chit-chat/
http://www.telecom.paper.nl/site/news_ta.asp?type=abstract&id=196998&nr=
http://www.tradus.com/news-item?item=56416543336883
 http://biz.yahoo.com/ic/56/56312.html