Web 2.0 Money is a new initiative of Web 2.0 Innovations to discover, report and analyze the money behind the Technology and Internet Industries. We will start from some of the earliest funding deals we know about as discovered by us at the following web addresses through out the past year and a half: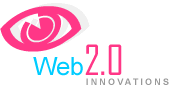 We do believe there is a significant correlation between the web 2.0 industry at all and the money within. Although the vast majority of the great web 2.0 innovations that took place over the past 2 years were either funded or acquired we still see a pretty large number of web 2.0 innovative projects, start-ups and companies with little to no money allocated to them.
Based on our observation and despite that many people are claiming that no location plays any role where innovation happens (although some do), it appears that 90% of all funding and acquisition deals that took place within the web 2.0 industry sector since 2005 happened to be in California and Silicon Valley in particular. 5% or something did happen in the rest of US as again only a few states dominated like New York, Massachusetts, Illinois, Virginia, Texas and one, as far as we know, in Indiana, a deal on a company, which many IT experts and influencers disagreed to be considered web 2.0 innovation. The rest of the deals appeared on the business map of just a few more countries such as U.K., Sweden, Norway, France, China and one in Singapore.
Basic conclusion: while it might be true that web 2.0 innovation is happening all over the world, it clearly seems the money from web 2.0 innovations can only be made within the US.