When Josh Kopelman has sold his company half.com to eBay for $350M back in 2000 he most probably did not know that in few years he would manage a small VC firm called FirstRound Capital and that his young venture capital firm would be at the center of nearly every hot trend in Silicon Valley. Fortune has recently named Josh and their VC firm as one of the top 6 innovation leaps for the 2007.
Some of the more popular start-ups they have invested in are LinkedIn, del.icio.us, 1-800-FREE411, Aggregate Knowledge, Powerset, Inc., Eventful, Like.com, Mint Software, Inc., RockYou, Wikia, VideoEgg, Yapta, among others.
His new company, FirstRound, makes relatively small commitments to entrepreneurs with big ideas – usually in the $250,000 to $750,000 range, which is generally too small and risky for Sand Hill Road – and sticks with them long enough to determine which business plans will work and which should be taken out back and shot. The company is not afraid of investing in pre-revenue companies.
In fact, FirstRound may prove to be a sign of things to come. Tech startups, especially in software, don't need as much cash to get rolling these days. Since Kopelman's firm is relatively small, investing smaller amounts can still generate meaningful returns — something the larger firms are struggling with. More important than all that, however, is Kopelman's knack for picking winners. FirstRound has made great exits in companies like StumbleUpon (bought by eBay for $75 million), Voicestar (phone-to-web system; Marchex; $28 million), and Snapcentric (digital security; Verisign; $12 million).
More about First Round Capital
First Round Capital is an early stage venture capital firm managed by Joshua Kopelman, Chris Fralic, Rob Hayes and Howard Morgan. We look to partner with entrepreneurs to build innovative technology companies.
We are seed stage investors, often providing a company's first outside capital, and are not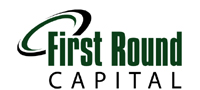 afraid of investing in pre-revenue companies. We understand the challenges of launching a new product. We look to take an active role in most of the companies we invest in. We believe our experience, insight and expertise are far more valuable than our capital — and we look for entrepreneurs who feel the same.
We recognize that time is an extremely valuable resource for an entrepreneur — and seek not to waste it. We operate as an entrepreneurial shop and are able to make quick decisions. No investment committees. No months of negotiations. If we're going to invest, we usually decide within days.
The firm is having offices in both West Conshohocken Philadelphia and San Francisco, California.     
   
More about Josh Kopelman
Josh has been an active entrepreneur and investor in the Internet industry since its commercialization. In 1992, while he was a student at the Wharton School of the

University of Pennsylvania, Josh co-founded Infonautics Corporation – an Internet information company. In 1996, Infonautics went public on the NASDAQ stock exchange.
Josh founded Half.com in July of 1999, and led it to become one of the largest sellers of used books, movies and music in the world. Half.com was acquired by eBay in July 2000 — and Josh remained with eBay for three years, running the Half.com business unit and growing eBay's Media marketplace to almost half a billion dollars in annual gross merchandise sales.
In late 2003 Josh helped to found TurnTide, an anti-spam company that created the world's first anti-spam router. TurnTide was acquired by Symantec just six months later.
In addition to being an active angel investor, Josh has served as an Entrepreneur-in-Residence at Comcast Interactive Capital – a $350 million venture capital fund affiliated with Comcast Corporation.
Josh is an inventor on five U.S. Patents for his work in Internet technology. In June 2000, he was awarded Ernst and Young's prestigious "Entrepreneur of the Year" award  
for the Greater Philadelphia region. Josh has also been recognized as one of the "10 Most Influential People in Philadelphia Technology" by the Philadelphia Inquirer, one of the "76 Smartest Philadelphians" by Philadelphia Magazine and as one of forty individuals under the age of forty who have made the biggest impact on the Philadelphia region by the Philadelphia Business Journal.
Josh is often quoted in industry trade journals and national newspapers, has appeared on numerous national television shows, and is a frequent speaker at industry-wide conferences on entrepreneurship, Internet marketing and the future of Internet services.
In 2001 Josh and his wife created the Kopelman Foundation, a non-profit organization focused on angel philanthropy to provide "start-up" grants to social entrepreneurs. He currently serves on the Board of Directors of Main Line Health, suburban Philadelphia's most comprehensive healthcare resource, operating four of the region's most-respected hospitals. He also serves on as a member of the advisory boards for Wharton Entrepreneurial Center and the Weiss Tech House at the University of Pennsylvania.
Josh earned a Bachelor of Science degree cum laude in Entrepreneurial Management and Marketing from The Wharton School of the University of Pennsylvania. 
More
http://www.firstround.com/
http://redeye.firstround.com/
http://money.cnn.com/galleries/2007/fortune/0712/gallery.sixleaps.fortune/5.html
http://www.linkedin.com/in/jkopelman
http://www.kopelman.org/