Meebo is a popular and rapidly growing web based instant messaging start up that was backed up by Sequoia Capital and is said to have roughly 4.6M unique visitors per month according to comScore's publicly available stats. That's valuing each of their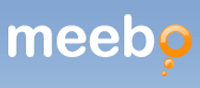 visitors at the $54 mark, which is significantly more than what AOL has just recently paid for each of Bebo's 22M visitors – $39 according our simple math. Many industry experts, commentators and bloggers have expressed their negative feelings about the potential deal and more concrete about its pre-money valuation. Anyone remember Slide and their pre-money valuation of $500M? Yet it was said then they had over 150M or so users worldwide, which, if true, valued their users at the $3 range.  
Some analysts have even compared the deal's value to the Bear Stearns one, which has just sold out for "only" $236M.
There is however something most of the technology blogs seem to have overlooked. Joshua Beil from Level 3 Communications has commented on one of the tech blogs that Meebo's per user valuation could change quite substantially if one takes into account their unique visitors of the MeeboMe rooms widget. I've seen, he says, numbers in the 10-14M range and counting for just this application. Factor this in to the 4.6M uniques to Meebo.com and it's at a discount to Bebo. We have no idea where he does take his numbers and what his affiliation with the company is, but if we take those numbers for real the $250M valuation does not sound ridicules anymore. In addition to that Venturebeat reports that Meebo has attracted 29 million monthly unique users worldwide, but they also say that some investors remain quite skeptical about Meebo and their business model. We have no clear idea where Venturebeat has come to that number of visitors.
The rumor is that Meebo has hired Montgomery & Co. to represent them in a new fundraising round that may value the company at a $250M. An interesting competition is forming on the scene there between Montgomery & Co. and Allen & Co., which is lately the investment bank behind pretty much all hot start ups that sold (got funded) or about to for hefty amounts (hefty valuations) in the valley such as Digg, Bebo, Slide, Technorati, among others.
What is also being said is that the company is looking to raise $25-30M in venture funding and if the valuation numbers are taken for real it means the VCs will take no more than 10% from Meebo. This is a whole lot more than the $60-70M that it was reportedly worth after a funding round last year.
Some big names in the social-networking space like Facebook and News Corp.'s MySpace.com are rumored to may possibly be interested in the deal. MySpace operates its own instant-messaging service, and Facebook is rumored to have one in the pipeline.
Montgomery and Co. has requested that all offers be in by Wednesday, and has told investors it has several parties interested at a valuation of $200M. The rumor goes here that at least one of the strategic investors isn't interested in sharing the investment, preferring instead to buy Meebo entirely.
More about Meebo
Meebo launched in September 2005 and received funding from Sequoia Capital in December 2005 and Draper Fisher Jurvetson in January 2007. Today, Meebo's users exchange over 100 million instant messages daily.In early 2007, Meebo gets another $9 million from Draper Fisher Jurvetson and Sequoia Capital. Skype's lead investor and YouTube's lead investor are teaming up. Tim Draper, one of the early investors in Skype, did the deal for DFJ. Meebo's total funding is now $12.5 million.
More about Montgomery & Co.
Montgomery and Co. was founded in 1986 with a vision of providing strategic capital-formation advisory services to leading aerospace, defense and related technology companies.
Montgomery & Co. took advantage of the technology downturn and consolidation in the banking industry in 2000 to establish its reputation as the "go to" bank for growth companies that wished to evaluate their strategic options and raise capital. In doing so, Montgomery & Co. fulfilled its initial vision of providing a range of advisory services that encompassed M&A, private placements, comprehensive business-development analyses, and other value-added services.
In 2002 the firm was strengthened by investments from the world's biggest bank, Mitsubishi UFJ, and West River Capital, of Seattle, WA. In 2003 the firm opened offices in Seattle, San Francisco and San Diego. At that time, the firm also significantly expanded its banking expertise within the healthcare and media industries, especially in the M&A practice.
In 2005, the firm was further strengthened by an investment from Tudor Investments which is the venture capital and private equity arm of Tudor Investment Corporation, an internationally recognized diversified investment management firm with $11.7 billion in assets.
More
http://www.meebo.com/
http://blog.meebo.com/about
http://www.monty.com/
http://venturebeat.com/2008/03/17/meebo-raising-round-valued-up-to-250-million-bear-stearns-sold-for-236-million/
http://www.webware.com/8301-1_109-9896718-2.html?part=rss&tag=feed&subj=Webware
http://www.techcrunch.com/2008/03/18/is-meebo-worth-half-a-slide/
http://venturebeat.com/2007/01/18/im-service-meebo-growing-quickly-raises-more-cash/
http://www.techcrunch.com/2005/12/16/meebo-confirms-sequoia-funding/
https://web2innovations.com/money/2007/11/22/meebo-received-funding-from-sequoia-capital/
http://blog.meebo.com/?p=78
http://venturebeat.com/2006/08/02/meebome-lets-you-chat-directly-from-any-homepage/
http://venturebeat.com/2007/01/10/web-20-shakeout-continued-whats-up-at-insider-pages-meebo-others/
http://www.crunchbase.com/company/meebo
http://www.techmeme.com/080318/p7#a080318p7
http://quantcast.com/meebo.com
http://siteanalytics.compete.com/meebo.com?metric=uv
https://web2innovations.com/money/2008/03/14/22m-uniques-mo-site-bebo-goes-to-aol-for-850m-in-all-cash-deal/
http://www.techcrunch.com/2008/01/18/slide-gets-their-huge-valuation-and-raises-50-million/
http://www.crunchbase.com/financial-organization/montgomery-co
http://venturebeat.com/2007/12/06/meebo-partners-with-videoegg-to-help-app-developers-make-more-money/