A couple of weeks ago we realized the shopping pattern of Live Universe is to buy failed, but over funded, start ups on the cheap and the deal we read about a few days ago makes no exception. Just over a few week ago the founders of and five engineers from VoIP services provider Jangl left for Jajah after the company failed to find a proper buyer. Following their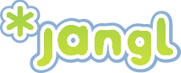 departure, it was unclear what would happen to Jangl's assets and remaining staff. Wonder no longer – Live Universe is here to help. As you may guess they bought the failed company, perhaps on the cheap too. We tried to find out what the acquisition price is, but since we found nothing neither reliable enough nor even rumors around the blogosphere about the exact price, we do assume the price tag is not much different from what the other failed start-up enjoyed in their deals with Live Universe. Call it $1M and you might be closer to the truth than you may expect.
Well not bad, except the fact that Jangl has raised $9M to date from a number of perhaps unhappy investors today. Among others Jangl's investors include Storm Ventures, Labrador Ventures, Cardinal Venture Capital, Alex Mendez, Stuart Davidson and Chris Hadsell.
Based on a number of posts across the blogosphere we learn that problems of the company have likely started the late last fall. By that time Jangl's board began telling the founders to pursue an acquisition strategy or raise more money despite the company had closed deals with several partners, including Plentyoffish and Tagged.
Despite the rumors that many companies have taken a look into the Jangl, it is clear that no deal has emerged from those interests.
Jangl allows consumers to exchange text messages, phone calls and voicemail without sharing their real numbers. Jangl customers can send/receive SMS messages from their mobile device or their Jangl account online, have voice messages sent directly to their email or profile inbox as MP3 files, and block contact from someone at any time, among other capabilities. Jangl provides its services to users of Facebook (JanglMe application), Bebo, Plentyoffish.com, Match.com, Friendster, Tagged, FriendFinder, Fubar, and more, and also offers its services at Jangl.com.
In late 2007, Jangl began testing a variety of ad placements in phone calls and SMS messages. One of its most recently partners – dating site Plentyoffish.com – will be a free service supported entirely by advertising. This advertising revenue stream will be Jangl's second, as the company has already been generating partner revenue since January 2007.
Other companies bought on the cheap by Live Universe include Pageflakes (funding $4.1- sold out for what is known to be in the $1M range). Revver 's total funding is known to be in the $12.7M range coming from Comcast, Turner, Draper Fisher Jurvetson, Bessemer Venture Partners, Draper Richards and William Randolph Hearst III – sold also out for anything between $1M and $2M. MeeVee itself has also taken a whopping amount of money from the venture capitalists — $25M over the past years, we bet on it has also been sold out for anything in the $1M / $2M range. From the 3 companies above, MeeVee seemed by that time to have traffic, at least. Today's deal is for yet another company that has taken $9M and has perhaps gone for nothing more than $1M.
A simple math that we started out a couple of weeks ago revealed that Live Universe has bought $42M worth in distressed assets for $3M in total and if we include the deal from today it turns out that the buyer has acquired web properties that have taken over $51M to develop for $4M in all.
The buying company LiveUniverse is probably most popular with the fact it has been founded by one of the founders of MySpace – Brad Greenspan. With over 55M monthly unique visitors, LiveUniverse is one of the world's largest online entertainment networks. They operate several successful and popular websites across three core verticals: Video, Social Networking & Music. LiveVideo is one of their sites, which about a year ago instigated a scandal on YouTube when it reportedly paid top YouTube users to come to its platform. LiveUniverse founder Brad Greenspan, who was involved with MySpace early on, is perhaps best known for his lawsuits protesting the company's sale to News Corp.
Competitors/similar companies include: SayNow, Jajah, Jaxtr, Dial Plus, GrandCentral and TringMe.
More
http://www.liveuniverse.com/
http://www.crunchbase.com/company/liveuniverse
http://jangl.com/
http://cerdafied.typepad.com/
http://www.techcrunch.com/2008/05/16/live-universe-picking-up-jangls-pieces/
http://www.crunchbase.com/company/jangl
http://www.techmeme.com/070524/p7#a070524p7
http://venturebeat.com/2008/05/07/internet-phone-company-jangl-to-sell-assets-core-team-goes-to-competitor-jajah/
https://web2innovations.com/money/2008/05/09/live-universe-acquires-yet-another-over-funded-start-up-on-the-cheap/
https://web2innovations.com/money/2008/02/15/revver-the-video-revenue-sharing-site-finally-sells-out-but-the-price-is-not-hefty/
https://web2innovations.com/money/2008/04/15/pageflakes-is-acquired-by-brad-greenspan%e2%80%99s-live-universe/
https://web2innovations.com/money/2008/02/15/revver-the-video-revenue-sharing-site-finally-sells-out-but-the-price-is-not-hefty/
https://web2innovations.com/money/2008/04/08/meevee-put-itself-up-for-sale/