After reporting on SpinVox's massive $100M round of funding it seems there is more to come within the same money range – this time from mainland China.
9You, a Chinese online games operator, has received $100 million in equity investment from Temasek Holdings, among other investors. Well, any time someone talks $100M funding rounds the IPO plans are not that far away in the future. The company says is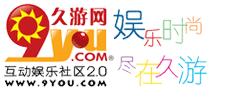 planning an IPO later this year. The investment was said is to the company to continue transforming its business into an entertainment virtual community. The investment came after 9You's launch of GTown, a virtual world integrating 9You's existing online games.
Founded in 2003, 9You is currently operating one of China's most popular online casual games Audition. By February 2008, the company's games combined have more than 1 million peak concurrent users. The company claims it has reached over 120M registered users in 2006.
It was hard for us to dig some more public information about the deal. Most of the information came from Redline China, which is operated by Pearl Research a San Francisco based business intelligence and consultancy firm.
More about 9You
Nineyou (www.9you.com) (Shanghai Everstar Online Entertainment Co .Ltd.) is the global's biggest music online game operator, China's biggest casual game operator, one of biggest interactive entertainment portal sites in China, which is the first to integrate online game services (MMORPG, massive and medium size casual games, mobile game, etc.), fashional digital entertainment contents, a variety of chatting and community services equipped with Avatar System, wireless value-added services and other premiere services to the Chinese language internet users all over the world. With its wide-coverage for all major types of user needs related with digital entertainment service, the 9you.com represents the latest service style and the newest trend for the digital entertainment provider business in China Market. A series of awards and ranking are obtained by 9you.com in 2005 which include Top 10 Online Game Operator in China, and Top 10 Online Game Developer in China, the Cool Company, Shanghai First-class Service Brand in Information Service Industry, etc.
The major investors in Nineyou are several leading international venture capital funds, including the Carlyle Group, which is the world's largest private investment group, China Merchant Fortune Ventures, and Dragon Groove Inc. who has the background as international strategic investor.
As an integrated service platform for all types of interactive entertainment services, the major business objective of the 9you.com is to bring the best, fastest, all-covered and coolest digital entertainment services to its subscribers of a wide range of ages, including the hard-cored and the light users, male and female users. As of May 2006, the number of total registered users has reached 120 million and the number of the peak concurrent users has reached 800 thousand.
The 9you.com are providing more digital entertainment products in year 2006 and the number of products and types of services will be the No.1 in the whole China Online Game Service industry in the foreseeable future.
More about Temasek Holdings
Temasek Holdings is an Asia investment house headquartered in Singapore.
With a multinational staff of more than 300 people, we manage a portfolio of over S$160 billion, or more than US$100 billion, focused primarily in Asia. We are committed to fostering a sustainable future for our shareholder, staff, portfolio companies and
the community.
We are an active shareholder and investor in diverse industry sectors such as banking & financial services, real estate, transportation & logistics, infrastructure, telecommunications & media, bioscience & healthcare, education, consumer & lifestyle, engineering & technology, as well as energy & resources.
Our total shareholder return since our inception is more than 18% compounded annually. We have a corporate credit rating of AAA/Aaa by Standard & Poor's and Moody's respectively.
In 2008, The Economist reported that Morgan Stanley had estimated the fund's assets at US$159.2 billion
More
http://www.9you.com/
http://mashable.com/2008/03/21/9you-funding/
http://www.paidcontent.org/entry/419-chinese-gaming-site-9you-receives-100-million-investment/
http://www.redlinechina.com/main/?q=node/740
http://www.temasekholdings.com.sg
http://en.wikipedia.org/wiki/Temasek_Holdings