In a final board meeting last evening Edgeio's board members have decided to shut down operations of the company.
This failure is sort of symbolic for the Web 2.0 sector. Why? What Edgeio is interesting with? First off it has been co-

founded by Michael Arrington from Techcrunch, an influential, probably the most, blog that is symbolic itself for the web 2.0 age and Arrington himself is the editor there and one of the most influential people on Web today, according many sources, including but not limited to Wired and Forbes. He is also mentoring, advising, consulting and probably brokeraging companies across the Silicon Valley and is generally well known technology evangelist. He expanded his Crunch Network with Crunchboard, Crunchgear and Mobilecrunch and is rapidly becoming the most influential journalist in the tech scene nowadays.
Aside Edgeio Michael Arrington is also having active participations in the following companies.
He is an investor in a stealth company called Daylife, based in New York.
He became an investor in Dogster on September 14, 2006
He is also an investor in Omnidrive since December 2006.
He is also an investor in Dancejam since the spring of 2007 and
An investor in Seesmic from November 2007, a video upstart launched by a French entrepreneur.
Aside Michael Arrington the company was also co-launched by Keith Teare and is said to be a great tool for bloggers and buyers alike. Using content from RSS-enabled sources, Edgeio is able to take millions of listings and categorize them in a central location. Early employees of Edgeio also include Vidar Hokstadt, Matt Kaufman and Fred Oliveira. Michael Arrington was not an executive but instead he served the company as a board of directors' member.
Edgeio is all about edge publishing. It is Edgeio's belief that services that try to restrict how users create and consume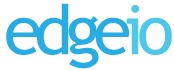 information cannot ultimately be successful. Users own their data, and services exist not to silo that data, but rather to add value to it. That is what Edgeio is setting out to do. Good mission. Simply put Edgeio will be focusing on classified listings of any type to start.
Blogs and other websites syndicating their content through RSS are an ideal place to post classified listings. Not only is the publisher in complete control of the content (what to include, when to change or update it, when to delete it and how to syndicate it for other services), but the website itself gives valuable context to readers of the listing. Unlike anonymous listing services, listings on blogs controlled by the publisher give readers an idea of who they are dealing with. That additional information is an important factor for readers in deciding if and how to interact with the publisher.
Very few blogs publish classified listings today. Most blogs have a relatively small group of readers, including friends and family, and are not able to effectively reach the larger audience needed to effectively market their listings.
That's where Edgeio comes in. They promised to find edge published listings if they include the category or tag "listing" within the post or content. The listings will be indexed through the blog's RSS feed and aggregated with other "listings from the edge". Users of the Edgeio service will be able to search through listings and communicate directly with the publisher. Edgeio will also make aggregated listings available though a web service to other Internet sites and services that would like to include edge listings.
Edgeio promised to never attempt to silo or control publisher data, or restrict the ways that listings can be used by others.
The company has also launched a Chinese language version of its web site named mulu100.com (which in Chinese means catalog of catalogs). The Chinese service has initially formed a partnership with edeng.cn, a China based listings site, similar in many ways to craigslist.com.
Edgeio recieved $1.5 million in angel funds from the likes of Louis Monier, Frank Caufield, the RSS Investors Fund, Jeff Clavier, Ron Conway, Michael Tanne, Auren Hoffman, Sam Perry and Bill McCabe.
In October 2006 Edgeio Closed $5 Million Series A Funding led by Intel Capital and also included an investment from Transcosmos & Business Development Inc, a Japanese public company with a Silicon Valley investment arm focused on Internet-based U.S. technology companies expanding into the Japanese marketplace.
The company burned through that money according to plan, meaning they ran out this month. The product roadmap was fulfilled; meaning development lags didn't hurt the company. No revenues came in and the user/partner milestones weren't met and no one else was going to put more money into the company.
Employees will be let go but will be fully paid according Michael Arrington.
When being asked from a commenter on his blog what the company spent the money for Michael Arrington jokingly replied "parties, scotch, hookers, blow. You know the usual."
The company seems to have failed even though Edgeio got a serious amount of coverage and in-context mentions on Techcrunch over the past years. All entries can be found over here: http://www.techcrunch.com/tag/edgeio
De-facto it also affects another initiative of Techcrunch the Crunchboard.com, which will also undergo restructuring in the next days as they say. 
Michael Arrington also has said "it is unwise for a company to spend a lot of money building out infrastructure before a product proves itself as well as they always had problems with the PayPal API, which is a total piece of crap"
Here are some more interesting thoughts for food.
Advertising on TechCrunch is not cheap – $10,000 per month and Edgeio is known to have been an advertiser at TC for quite long period of time. The site was also used in TC's job site www.crunchboard.com, which in our understanding did also cost money for the Edgeio. Having an influential company the rank of TechCrunch adopt and use your company's services or products in our view is more expensive than having a banner rotating on the TC's blog network.
The company was recently caught (September 2007) to be spamming Bloggers, which was even criticized by Arrington himself calling it "Bad Idea".
It is really interesting to see how things in SV tend to work. You have an idea, find an angel or two, prepare for the series A funding, raise the money, give it a try, if it work things out fine, if not then also fine, you close shop, go home, take some rest and try again later with another start up.
Indeed the company looks very good and healthy to us. Well done technology, good idea/concept, good numbers, was well funded, high-profile people involved and engaged and beyond. Quantcast reports for over 150,000 unique visitors from US alone while Compete is showing very healthy number of visitors – 348,797. Edgeio has access to over 100 million listings in 1,484,953 cities and 166 countries, 9,190,705 listings from 1,405 edge-direct feeds and 2,736 listings from 134 Classified Boards.
So what went wrong?
Why the company did not take a series B round of funding or tried to sell itself before crashing down? The business plan to start generating revenues was too pushful and unrealistic, in less than one year after funding? The company seems to have been given with less than a year to break-even? By contrast I remember another company that got coverage on Techcrunch Mahalo, started out by Jason Calacanis and was said that the company is having enough money to survive for at least 5 years without making any money at all. The company could have even been sold or profitably liquidated in one way or another and not simply closed.
So is there anything behind the scene that the public is not aware of?
Well, the very simple conclusion we can draw here is that a company success is not always guaranteed solely by who the investors or founders are… The DNA of the success with a company probably lies somewhere else and is a complex of factors, interests and events. 
Via
[ http://www.edgeio.com ]
[ http://wiki.edgeio.com/display/ExternalWiki/Home ]
[ http://blog.edgeio.com/2006/10/23/series-a-financing-china-web-site-and-patent-filing/ ]
[ http://www.techcrunch.com/2007/12/06/edgeio-to-shut-down-in-the-deadpool/ ]
[ http://www.crunchbase.com/company/edgeio ]
[ http://www.techcrunch.com/2007/09/30/edgeio-spams-bloggers-bad-idea/ ]
[ http://www.techcrunch.com/tag/edgeio ]
[ http://www.techcrunch.com/2006/10/24/edgeio-closes-5-million-series-a-financing/ ]
[ http://venturebeat.com/2006/10/23/edgeio-gets-5-million-to-expand-web-20-classifieds-site/ ]
[ http://www.businessweek.com/the_thread/techbeat/archives/2006/10/edgeio_has_been.html?campaign_id=rss_blog_blogspotting ]
[ http://gesterling.wordpress.com/2006/10/24/edgio-gets-5-million-in-vc-money/ ]
[ http://www.quantcast.com/edgeio.com ]
[ http://siteanalytics.compete.com/edgeio.com/?metric=uv ]
[ http://www.zoominfo.com/Search/CompanyDetail.aspx?CompanyID=49351685&cs=QGC8QwFIE&pc=compete ]
[ http://rexdixon.wordpress.com/2006/10/24/edgeio-secures-5-million ]
[ http://www.techcrunch.com/about-techcrunch/ ]
[ http://www.crunchboard.com/ ]
[ http://en.wikipedia.org/wiki/Michael_Arrington ]
[ http://www.teare.com/category/keith-teare/edgeio ]