SAP, the world's largest maker of business software, has agreed to acquire Business Objects SA for €4.8 billion euros, which was around ~$6.8 billion at the time the acquisition deal was announced. The deal is amongst the largest for 2007 alongside with Oracle's Hyperion deal for over $3.3B and the Nokia's Navteq for over $8B.
Business Objects is the world's leading BI (Business Intelligence) software company. Their

software helps organizations gain better insight into their business, improving decision-making and enterprise performance. Business Objects has more than 43,000 customers – including over 80 percent of the Fortune 500 – and a network of more than 3,000 partners and resellers.
The acquisition, which is expected to close in the first quarter of 2008, is SAP's largest acquisition so far. The deal is especially newsworthy for SAP, which has always tended to favor developing its own technology rather than acquiring it.
The acquisition of Business Objects is designed to dovetail into SAP's previously announced plans to double its addressable market by 2010, said Henning Kagermann, SAP chief executive, during a press conference earlier this year.
Under the terms of the agreement, SAP will pay 42 euros ($59.35) per share in cash.
John Schwarz would continue as the CEO of Business Objects and is expected to become a member of SAP's executive board, while Doug Merritt, corporate officer for SAP's Business User segment, would join the Business Objects entity and report to Schwarz, the companies said.
SAP said it expects the transaction to add to the company's earnings per share by 2009.
Business intelligence software taps into an organization's disparate data "to provide meaningful information and analysis to employees, customers, suppliers, and partners for more effective decision making."
Although both companies are sort of Web 1.0 (closed, proprietary, no Web 2.0 environment, no services and collaboration on-line available, etc.) SAP and Business Objects have started providing online services that represent an extension of their core products. For instance SAP has focused on online business collaboration, and has developed web based widgets that interact with SAP productivity tools.
On the other hand Business Objects offers a number of online applications under the "BI 2.0″ banner on its Business Objects Labs Web site. Tools include BI Annotator, a tool that combines external data feeds with the structured data in a data warehouse, and BI Desktop, for creating programs or widgets that display current BI information on the desktop.
Earlier this year SAP announced the acquisition of two other smaller companies an enterprise communications software developer and a buyout of an identity management applications maker.
The Wicom Communications acquisition is designed to bolster SAP's customer relationship management (CRM) software, while the pending MaXware acquisition is expected to increase SAP's identity management capabilities in NetWeaver.
Both acquisitions mirror the enterprise software giant's past practice of acquiring small, niche companies to fill out its product portfolio, rather than large multibillion-dollar deals.
What forced SAP to switch from buying mostly small niche-specific companies and products to large-scale deals such as the deal for Business Objects SA today?
Perhaps the fact that roughly 40 percent of Business Objects' customers use SAP might be a natural synergy for both companies. Between them, SAP and Business Objects offer three financial consolidation products. The other 60 percent of Business Objects' business, which deals with business-intelligence tools, is where SAP will find value, said Paul Hamerman, an enterprise applications analyst with Forrester Research.
Business Objects acquisition might also be the SAP's respond to the rival Oracle which has, not too long ago, acquired business intelligence tool developer Hyperion Solutions in a $3.3 billion deal.
Just last April, SAP apparently wasn't convinced it needed to buy itself into the business intelligence market. Hamerman said he spoke with Kagermann at Sapphire, SAP's annual user conference, where the SAP CEO said he couldn't expect to make a big push into the market with an acquisition and still get a return on investment by 2010. What a sharp turn.
Meanwhile, AMR Research notes that spending on business-intelligence and performance management products is expected to reach $23.8 billion by the end of the year, up 3.6 percent from the previous year.
Shares of Business Objects soared 16 percent in the trading after the deal was announced to $58.36 a share. By contrast SAP shares dropped 5.2 percent to $56.14 a share.
About SAP
Founded in 1972 as Systems Applications and Products in Data Processing, SAP is the recognized leader in providing collaborative business solutions for all types of industries and for every major market. From Walldorf to Wall Street: The SAP Success Story
Serving more than 43,400 customers worldwide, SAP is the world's largest business
software company and the world's third-largest independent software provider overall. We have a rich history of innovation and growth that has made us a true industry leader. Today, SAP employs more than 42,750 people in more than 50 countries. Our professionals are dedicated to providing the highest level of customer service and support.
Knowledge, Experience, and Technology for Optimizing Business
SAP has leveraged our extensive experience to deliver a comprehensive range of solutions to empower every aspect of business operations. By using SAP solutions, organizations of all sizes – including small businesses and midsize companies – can reduce costs, improve performance, and gain the agility to respond to changing business needs.
SAP has also developed the SAP NetWeaver platform, which allows our customers to achieve more value from their IT investments.
To ensure SAP's position as a technology leader, SAP Ventures invests in emerging entrepreneurial companies that are advancing exciting new technologies. And through SAP Research, we introduce new ideas for future solutions.
At SAP, quality awareness and best practices are at the heart of everything we do. SAP's commitment to quality is manifested through annual quality awards.
Headquartered in Walldorf, Germany, SAP is listed on several exchanges, including the Frankfurt Stock Exchange and the New York Stock Exchange, under the symbol "SAP."
SAP's stock has consistently achieved one of the highest returns of German securities. Investors who bought SAP ordinary shares at the end of 1996 and reinvested their dividends (excluding tax credits) and the proceeds from rights issues into SAP ordinary shares would have received, at the end of 2006, an average annual return of 16.9%. A REX portfolio of fixed-interest German government bonds yielded 5.1% per year during the same period. The comparable yield on an investment tied to the DAX index of Frankfurt securities was 8.6% per year. The average return on SAP ordinary shares over the past five years has been 2.6% per year (5% in 2005, -3.8% in 2004, and 2.1% in 2003).
Stock Details
Initial public offering:  November 4, 1988
Issue price:  750.00 DM (ordinary shares); €0.50 in today's currency
Stock category:  Ordinary share (no-par-value share)
Shares outstanding:  1,267 million
Free float:  About 69.8% (approximately 884 million shares)
Market cap (Dec. 31, 2005):   €51 billion
Dividend for fiscal year 2006:  €0.46
Closing price (Dec. 31, 2006):  €40.26
Ticker Symbols
Deutsche Boerse  SAP
New York Stock Exchange (ADR)  SAP
Bloomberg  SAP GR
Reuters  SAP_p.F or DE
Quotron  SAGR.EU
Indices
In recognition of its ethical performance, SAP has again qualified for inclusion in major ethical investment indexes, FTSE4Good and the Dow Jones Sustainability Indexes.
More about Business Objects S.A.
The company was established in Aug. 3, 1990 in Paris. Business Objects was founded on the vision of two young software entrepreneurs. The company is today headquartered in both locations San Jose, California and Paris, France. The company's CEO is John Schwarz. 2006 revenues were $1.254 billion while the 2007 Q1 revenue was $334 million. The company has more than 5,428 (as of Q1 2007) Employees.
Bernard Liautaud is chairman and chief strategy officer of Business Objects. As chief strategy officer, Liautaud focuses on advising CEO John Schwarz and the executive committee on business strategy.
Liautaud co-founded Business Objects in 1990 and was chief executive officer until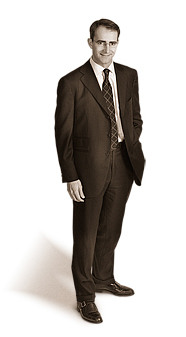 September 2005. He took the company public on NASDAQ in September 1994, making it the first French software company listed in the United States. Since that time, Liautaud lead Business Objects through 12 successful years of growth and profitability, making the company one of the 25 largest software companies in the world and the clear leader in the business intelligence market. Liautaud's key accomplishments include:
Time Magazine Europe's Digital Top 25 of 2002
BusinessWeek Europe Stars of Europe of 2002
 
One of the Top 10 CEOs in North America by Chief Executive Magazine in 2001
Author of the popular business book, e-Business Intelligence: Turning Information into Knowledge into Profit. The book was translated into nine languages and sold more than 50,000 copies worldwide
Prior to Business Objects, Liautaud served as marketing manager for Oracle in France. Previously he was the deputy scientific attaché for the French Embassy in Washington, D.C. Liautaud has a master's degree in engineering from École Centrale (France) and a master's degree in engineering management from Stanford University. In 2007, Bernard was awarded the title of "Chevalier de la Légion d'Honneur" by the French government.
More
http://www.sap.com/
http://www.businessobjects.com/
http://www.businessobjects.com/news/press_release.asp?id=20071007_005046
http://www.techcrunch.com/2007/10/07/sap-acquires-business-objects-for-e48-billion/
http://news.zdnet.co.uk/software/0,1000000121,39285595,00.htm
http://news.yahoo.com/s/afp/20071007/bs_afp/francegermanycomputertakeoversap (story has expired)
http://www.eweek.com/article2/0,1759,1866923,00.asp
http://www.businessobjects.com/company/management/liautaud.asp
http://www.businessweek.com/ap_working/financialnews/D8S4K2580.htm?chan=top+news_top+news+index_top+story
http://www.news.com/8301-10784_3-9792531-7.html
http://www.news.com/SAP-acquiring-two-European-software-makers/2100-1012_3-6183545.html
http://www.news.com/Oracle-buys-Hyperion-for-3.3-billion/2100-1012_3-6163325.html
http://blogs.zdnet.com/BTL/?p=4908
http://www.informationweek.com/management/showArticle.jhtml?articleID=202300623
http://www.sap.com/about/press/press.epx?pressid=8360
http://www.nytimes.com/2007/10/08/business/worldbusiness/08sap.html?ref=business