We have been hearing for quite long time that the company's founder Andrew Conru kept on trying to get rid of the AdultFreindFinder.com and its affiliate sites during the past 2 years pitching various potential acquirers. The company was recently rumored to have revenues in excess of $300 million annually and the acquisition price was said to be 3x revenue, or around $1 billion.
These days it turned out that the company was not sold for $1 billion but rather for half a billion and the buyer is
Penthouse Media Group. It is confirmed already and taking into consideration the revenues the company is bringing in the acquisition now looks more like fire sale rather than major liquidity event for the owners.
Penthouse Media Group has acquired the adult-oriented social network operator Various Inc. for $500 million. Various runs a vast network of social net sites under its flagship site, AdultFriendFinder.com.
Andrew Conru is the founder. He is a mechanical engineering doctoral student at Stanford who grew up with churchgoing Lutheran parents in northern Indiana and he started the first online dating site, WebPersonals, in the early '90s. He sold it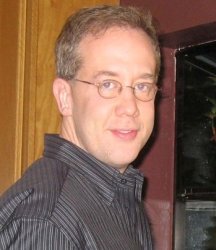 in 1995, pocketed a minor windfall, and started all over again. Now he owns 27 sites under an umbrella company called Various, controlling twice as much online dating traffic as better-known rivals Match.com and Yahoo Personals.
Aside the Friend Finder Network Andrew Conru is also involved with several other companies like Dine.com (online restaurant reviews), ConfirmID.com (3rd-party personal info verification service), QuizHappy.com (free etests), GradFinder.com (alumni locator), BreakThru.com (spam-free free email), GuanXi.com (Chinese business networking), NiceCards.com (free ecards), ShareRent.com (roommate directory), LikeMyPhoto.com (photo review site), FriendPages.com (free homepages), and HelpCrew.com (remote customer service).
Prior to these companies, he started the first Internet website development company (Internet Media Services – 1993), the first company to centralize Internet advertising (Focalink Communications/AdKnowledge – 1995, sold to Engage and CMGi in 2000), the first online personals site (WebPersonals.com – 1994), and the first commercial website personalization software company (W3, Inc – 1995). "I've enjoyed finding new ways to use emerging technologies to solve real-world problems" says Conru.
Of all the dating sites Conru has launched–ones for Latinos, seniors, Asians, Jews, churchgoers–the biggest by far is AdultFriendFinder, which accounts for more than 60 percent of Various's revenue. Conru says his privately held, 450-person company brings in well over $200 million in annual revenue, averaging 40 percent growth for the past nine years. With more than 35 million visitors in 2006 and 75,000 new users registering each day, AFF ranks among the 100 most popular sites in the United States.
For instance both Compete and Quantcast report for slightly more than 20 million unique visitors to the AdultFriendFinder.com but considering the fact that these sites are mostly reporting on American traffic it is likely the Various claims for 35M unique visitors per month to be true.
While porn remains one of the most profitable areas of online media, more traditional companies like Penthouse and Playboy have been struggling to catch up on the digital side. Playboy CEO Christie Hefner boasted of 50 percent gains in digital revenue earlier this month at the UBS Global Media & Communications Conference, thanks in part to the launch of its social net PlayboyU.com this past year. She cited the investment in a community site as a way to extend Playboy's brand.
Penthouse CEO Marc Bell also points to brand building among 18- to 34-year-old men as the impetus behind the purchase. Various brings Penthouse an existing membership base of more than 260 million users, with roughly 1.2 million paid subscribers. The combination would bring in an estimated $340 million in revenue this year.
In addition to its porn-related social nets, Various also has sites that aren't centered around sex, including Italianfriendfinder.com, gradfinder.com and a faith-based community site called bigchurch.com. The company also owns Passion.com, alt.com and outpersonals.com; and Streamray, Inc., with its popular video chat site Cams.com. Penthouse now expects to absorb all of Various's holdings.
Apart from the acquisition, Various has settled charges brought by the U.S. Federal Trade Commission related to adware issues. While the suit specifically named its AdultFriendFinder.com site, Various's agreement with the FTC, which includes a promise to clean up its marketing tactics and use of pop-up ads, cover all of its properties. Since this was its first violation, the company is not subject to fines, according to FTC rules.
Penthouse Media Group Inc., parent to Penthouse Magazine, one of the world's leading men's lifestyle publications and producers of online, licensed and broadcast content and materials, announced today that it has acquired internet social networking giant Various, Inc. and its subsidiaries for $500 million in cash and securities. With $340 million in projected combined 2007 revenues, this acquisition makes Penthouse the largest adult entertainment company in the world.
"We are very excited to welcome Various and its employees as a part of the Penthouse family," said Penthouse Media Group CEO Marc H. Bell. "Various is an attractive addition to our already strong print platform, and one that puts Penthouse in a very robust position in the ever-growing online social networking arena. We like where the business combination puts us and that this transaction will enhance PMGI's current and future licensing, print and interactive ventures."
"We are excited to be combining our substantial internet presence with one of the most recognized adult entertainment brands in the world," said Lars Mapstead, VP of Marketing for Various, Inc. "Together we will expand in many areas, both online and offline, to solidify our position as the world leader in adult entertainment."
The transaction is the latest step in Penthouse's expansion march, with the company having previously acquired Danni.com and the Jill Kelly Productions library in separate 2006 transactions. Penthouse is continuing its acquisition program as it continues to consolidate the industry into one global brand.
Various, Inc. is based in Palo Alto and is the trend-setter in the online personals sector, distinguished by its creative marketing programs and technological innovation.
The company has developed dozens of owned and operated sites along with many popular co-branded partner sites. Its holdings include FriendFinder Network, Inc., a group of multi-cultural and multi-lingual dating, social networking and personals websites; AdultFriendFinder.com and similar venues for more intimate social networking such as Passion.com, alt.com and outpersonals.com; and Streamray, Inc., with its popular video chat site Cams.com. Visit www.friendfinderinc.com for more information.
We have researched to find out who are the investors in the company but found nothing worthwhile aside that venture investors seem to have shied away from him, in part because of "sin clauses" in their contracts prohibiting investing in adult companies.
Via
[ http://adultfriendfinder.com/go/page/corporate.html ]
[ http://siteanalytics.compete.com/adultfriendfinder.com/ ]
[ http://www.quantcast.com/adultfriendfinder.com ]
[ http://www.techcrunch.com/2007/11/17/whoa-adult-friendfinder-may-have-been-acquired-for-1-billion/ ]
[ http://money.cnn.com/magazines/business2/business2_archive/2007/04/01/8403370/index.htm ]
[ http://www.paidcontent.org/entry/419-penthouse-buys-adult-themed-social-net-various-inc-for-500-million/ ]
[ http://biz.yahoo.com/prnews/071212/clw048.html?.v=101 ]
[ http://conru.com/ ]
[ http://venturebeat.com/2006/11/01/owner-of-adult-site-adultfriendfindercom-raking-in-100s-of-millions/ ]
[ http://www.mercurynews.com/mld/mercurynews/business/15899851.htm ] {expired page}