BeInSync Ltd., an Israeli-based provider of an all-in-one solution that allows users to backup, synchronize, share and access data online has been acquired by Phoenix Technologies for an undisclosed amount. However, Techcrunch has reported the company went for $25M.
Phoenix Technologies, based in Milpitas Calif., is a public company (PTEC) established in 1979 and designs, develops and supports core system software for personal computers and other computing devices. The Company's product supports and

enables the compatibility, connectivity, security, and manageability of the various components and technologies used in such devices. It sells these products primarily to computer and component device manufacturers. Phoenix Technologies has more than 300 employees and company's today market capitalization was $426M on $47M revenues for the fiscal 2007.
BeInSync, on the other side, is just four and a half year old startup that is known to have raised $8M to date from several institutional investors like Alta Berkeley Venture Partners, Aviv Venture Capital Fund, and Eurofund. Looking at the numbers this seems not the dream exit for the investors – only $25M off $8M invested, but is perhaps better than nothing on the long term run considering the huge competition in the space of file sharing and synchronization among any type of devices from computers to mobile phones. The company's founders are Tal Barnoach, Sharon Carmel, and Adi Ruppin.
The acquisition, which is anticipated to close within the next several weeks, represents yet another step by Phoenix in delivering on its PC 3.0 promise of Embedded Simplicity.
BeInSync's technology redefines the way consumers and SMBs backup, access, share and protect documents, rich media files, and other important data. The company's patent-pending, peer-to-peer technology allows users to seamlessly and securely access their latest files anytime and anywhere, automatically keeping files and folders 'in sync' and backed up across multiple computers, including home PCs, office PCs and laptops.
"This acquisition is a leap forward in our effort to redefine and significantly improve the PC experience by embedding simplicity for end users," said Woody Hobbs, President and CEO of Phoenix Technologies. "PC 3.0 eliminates complexity and provides users with the kind of convenience they expect from their digital devices. We are bringing new benefits to the hundreds of millions of PC users globally who require built-in functionality on PCs by enabling secure and easy online access and collaboration and automated data protection to help them manage their digital lives.
"The integration of breakthrough synchronization technology from BeInSync will allow Phoenix and its customers to help end-users alleviate concerns about the loss of important files and to give them complete mobile freedom to access their data from any Internet-connected computer."
Phoenix Technologies' management team itself has extensive experience in synchronization technologies. Before joining Phoenix, Woody Hobbs served as President and CEO of Intellisync, a leader in wireless email and synchronization solutions, which was acquired in 2006 by Nokia.
"Given our past experience in synchronization solutions, it was fairly easy for us to identify the best possible technology existing out there that would fit in with our corporate vision and product strategy," continued Hobbs. "We were very impressed with BeInSync's people and their technology and we're excited to work with them to transform data access and continuity for PC users in consumer and small business markets as well as in enterprise departments.
"End-users want to stay connected and always 'be in sync' with colleagues, friends, remote files and computer systems. We look forward to working with our OEM customers to make online synchronization and continuity a core part of the PC end user experience. Together, the two companies will meet a wider set of customer needs and have a significantly greater opportunity to enable PC OEMs to grow their markets."
"We are very excited to be a part of Phoenix Technologies, the global leader in core systems firmware for PCs," said Tal Barnoach, Founder and Chairman of BeInSync. "With this acquisition, Phoenix is extending its leadership in the PC industry to include products in its portfolio that will set the standard yet again for providing the best-in-class solutions to PC OEMs and their customers."
Upon the closing of the acquisition, Sharon Carmel, Founder & Vice President of R&D at BeInSync, will join Phoenix as Vice President & Chief Scientist of Synchronization and Continuity Solutions and Phoenix will continue to maintain operations out of Tel Aviv, Israel. The two companies are developing integration plans that build on corporate similarities and the best business and product development practices from each company.
"Both Phoenix and BeInSync are passionate about creating and enabling great user experiences across the entire range of mobile PCs," said Carmel. "Our combined teams will be a powerful force for innovation around emerging mobile computing platforms for delivering web-based data management and data protection solutions. PC 3.0 users will no longer be dependent on a single, stand-alone PC for access to their files and digital life. At the same time, Phoenix's OEM customers will have new opportunities to differentiate their offerings, and provide additional value-added services as part of the PC sale."
More about BeInSync
BeInSync redefines the way consumers and businesses access, share and protect their documents, photos, videos and music. With over 4 million downloads, BeInSync offers users complete freedom when dealing with their digital content, by allowing them to seamlessly sync, share, access and backup their data. Based on patent-pending secure peer-to-peer technology, BeInSync creates your own private data network that makes it easy to stay connected and always in sync with colleagues, friends, remote files and computers.
More about Phoenix Technologies
Phoenix Technologies Ltd. (Nasdaq: PTEC) is the global market leader in system firmware that provides the most secure foundation for today's computing environments. The PC industry's top builders and specifiers trust Phoenix to pioneer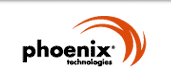 open standards and deliver innovative solutions that will help them differentiate their systems, reduce time-to-market and increase their revenues. The Company's flagship products, AwardCore, SecureCore, FailSafe and HyperSpace, are revolutionizing the PC user experience by delivering unprecedented security, reliability and ease-of-use. The Company established industry leadership with its original BIOS product in 1983, has 155 technology patents and 139 pending applications, and has shipped in over one billion systems. Phoenix is headquartered in Milpitas, California with offices worldwide.
More
http://www.beinsync.com
http://www.beinsync.com/company/press-releases/press_release_phoenix_anouncement.php
http://www.phoenix.com
http://investor.phoenix.com/releasedetail.cfm?ReleaseID=301730
http://www.thecoils.com/2008/03/27/beinsync_exit/ (in Hebrew)
http://www.techcrunch.com/2008/03/26/beinsync-acquired-by-phoenix-technologies-for-25m/
http://www.crunchbase.com/company/beinsync
http://www.beinsync.com/
http://investor.phoenix.com/common/download/download.cfm?companyid=PTEC&fileid=183485&filekey=d858c202-a278-42bf-b2b4-23ce4ce3a404&filename=301730.pdf
http://finance.google.com/finance?q=PTEC
http://www.altaberkeley.com/
http://www.avivvc.com/
http://en.wikipedia.org/wiki/Extensible_Firmware_Interface
http://www.eurofund.co.il/