In a recent deal SendMe Mobile, a mobile media company, has acquired a mobile social network called mbuzzy. Although financial terms of the deal were not disclosed, according to Russell Klein, SendMe's co-founder and CEO, the two

companies had been in talks to work on joint projects for almost 8 or 9 months before the acquisition. "There's a fair amount of overlap between our tech platforms and typical user demographics," said Klein. "And over time it became evident that the best way to partner was to join forces." 
With mbuzzy.com SendMe adds community and social media capabilities to its portfolio of interconnected brands, which also includes SendMeMobile.com and SoLow.com. The acquisition further solidifies SendMe's position as a leader in mobile content, entertainment, and now community. It is also possible that SendMe's other applications are going to be integrated with mbuzzy's network on some level.
SendMe has already indicated that it will be promoting all of its online and mobile properties for marketing and advertising purposes. We are witnessing an increased demand for and interest in mobile advertising, which puts SendMe in good positions for the near future. 
About mbuzzy
mbuzzy is a place for consumers and content publishers alike to create new experiences through pictures, videos, and sounds across both the mobile phone and the PC.
Whether for personalization of one's own phone, sharing with friends, or connecting with others in new and interesting ways, mbuzzy creates a seamless experience regardless of wireless carrier or mobile phone.
With mbuzzy you can:
Use your own personal content to personalize your phone with Ringtones, Wallpaper, and Videos.
Share your personal content with your friends and the mbuzzy community.
Browse hundreds of thousands of shared pictures and videos from the mbuzzy community
Watch videos on your PC or your mobile phone.
Connect with friends by sharing and recommending content, and seeing what your friends are sharing.
Capture pictures and videos directly from your mobile phone to share with friends and the community, or keep private.
While most mbuzzy services are completely free, some premium content-related services are offered as well. mbuzzy partners with many in the mobile entertainment industry to offer the best premium content catalog available.
With nearly half a million pieces of user-generated content and over one quarter of a million downloads per month (and growing!), creating a great experience is our guiding principle as we continue to find new and innovative ways for social media to become a part of peoples' lives.
The company is based in San Mateo, California. Mbuzzy was founded by Ryan Nobrega in June 2003. Mbuzzy isn't saying how many users they have, just that it does over 1/4 of a million downloads per month.
About SendMe Mobile
SendMe is all about fun for your phone! As a leading provider of direct to consumer mobile entertainment, SendMe offers the broadest selection of mobile subscription services currently available online in the US. Whether it's interactive mobile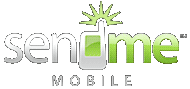 trivia, the latest ringtones and wallpaper, mobile sweepstakes or one of the many other services we provide, SendMe is focused on delivering the best wireless content and experiences straight to your pocket.
SendMe was founded in June 2006 by three friends with a simple mission: delight our customers with the latest in wireless entertainment. We figured that mobile games didn't have to be about complicated downloads or only playable on a few of the latest, most expensive handsets. We saw that text messaging, connecting with other people and personalization were areas where we could make fun products available for anyone with a phone and a few minutes. So we started SendMe to bring those dreams to life.
We are a venture-backed start-up located in San Francisco's SOMA district. Our investors include True Ventures, an early-stage fund whose partners have led investments in a variety of successful start-ups including Critical Path, eGroups, MyFamily, Plaxo and Glu. We also have received funding from Spark Capital, a fund focused on the confluence of media, entertainment and technology. Spark's founders have led investments in a myriad of successes including Akamai, Qtera, Broadbus Communications and Novatel Wireless. Other investors include Amicus and select group of angel investors / advisors including Vince Broady, founder of Gamespot.com and Scott Kurnit, founder of About.com.
SendMe Management Team
Russell Klein, Co-Founder and CEO
Russell has spent the last 16 years in the digital media industry. Prior to co-founding SendMe, Russell was SVP, Corporate Development and Strategy, for HandsOn Mobile (f/k/a Mforma), where he spearheaded the company's M&A efforts and grew the company from 70 to 800 employees by acquiring mobile media companies in Europe, Asia, and North America; he also helped fund the company during his tenure as an EIR (Entrepreneur in Residence) at General Catalyst Partners. Prior to General Catalyst Partners, Russell was Executive Vice President of Corporate Development at CNET Networks, and a board member of several other companies in the media and online marketing spaces. Russell is an avid consumer of all things mobile and never starts his day without reviewing his SendMe Horoscope. Russell is a Libra.
Russell has a BA in Economics from the University of Pennsylvania and an MBA from Harvard Business School.
Markus Mullarkey, Co-Founder and Head of Operations
Markus comes to SendMe with over 15 years of line management and operations experience. Prior to founding SendMe, he was the SVP, Sales & Marketing for Ebates Shopping and VP/General Manager of CNET Networks' email newsletter and subscription publishing businesses. Before that he held positions at Proctor & Gamble and Boston Consulting Group. Markus has been a mobile fanatic ever since getting one of the first Palm Pilots back when he was a wee lad, and is really excited now to have an excuse to buy all the latest phones (for testing, of course).
Markus has a degree in General Studies from Harvard and a MBA from Harvard Business School.
Tom Santosusso, Co-Founder and Head of Product Development
Tom brings 16 years of Business and Product Development experience to SendMe. Most recently he was a consultant on Strategy / New Product Development for HandsOn Mobile (f/k/a Mforma) and for Digital Distribution / New Product Development for Gamespot.com. Prior to those positions Tom was based in the United Kingdom as VP, Global Business Development of CNET's International Media Group. He was also VP of Business & Strategic Development for ZDNet/Ziff-Davis/SOFTBANK and worked in Product Management at J&J Consumer Products. Though Tom is unfortunately old enough to remember seeing cell phones the size of a brick, he's young enough to keep his PEBL crammed full of the latest ringtones. Tom has a BS in Finance from Pennsylvania State University.
SendMe Mobile is based in San Francisco.
In related news story Webwag, yet another social media tool, has just worked out a deal with SFR for free access to Webwag's mobile widgets. Other deals in the mobile space include Google acquiring Zingku and Jaiku, Utterz raised $4 million and not last Twitter also raised $5 million in series A round of funding earlier this year. It's interesting to note that Buzzwire, which had started off as 4thMedia, is yet another of Spark Capital's recent investment in the mobile space. Meanwhile, London-based Refresh Mobile has rolled out Mippin, a service that aggregates, displays and customizes content for a user's mobile Web experience.
Both mbuzzy.com and sendmemobile.com are basically not popular sites. According to Quantcast mbuzzy is reaching less than 10,000 American visitors while SendMeMobile appears a little bit better by getting more than 300,000 Americans per month.
More
http://www.mbuzzy.com
http://mashable.com/2007/10/09/sendme-mbuzzy/
http://www.sendmemobile.com/  
http://www.linkedin.com/pub/0/6/5A8
http://www.sendmemobile.com/company/about.html
http://www.prnewswire.com/cgi-bin/stories.pl?ACCT=109&STORY=/www/story/10-10-2007/0004679300&EDATE=
http://www.gamesondeck.com/news/1245/sendme_acquires_mobile_community_.php
http://www.fiercemobilecontent.com/story/sendme-acquires-mbuzzy/2007-10-11
http://startupsquad.com/2007/10/11/deal-making-in-mobile-space-sendme-gets-mbuzzy/
http://publications.mediapost.com/index.cfm?fuseaction=Articles.showArticle&art_aid=69052
http://www.fiercewireless.com/press-releases/sendme-acquires-mobile-community-mbuzzy
http://www.fiercemobilecontent.com/story/sendme-acquires-mbuzzy/2007-10-11
http://center.spoke.com/info/pAigUH/RussellKlein
http://www.thealarmclock.com/mt/archives/2007/10/sendme_buys_mob.html
http://www.quantcast.com/mbuzzy.com
http://www.quantcast.com/sendmemobile.com