Well, after 3 months of negotiations, speculations and rumors the saga between Microsoft and Yahoo seems to be over, for now. Microsoft has formally withdrawn their offer to buy Yahoo while the second publicly declared a victory for the Web at all. While there are clearly no winners in this virtual war here is what the people at Microsoft have told Yahoo today.
"We continue to believe that our proposed acquisition made sense for Microsoft, Yahoo! and the market as a whole. Our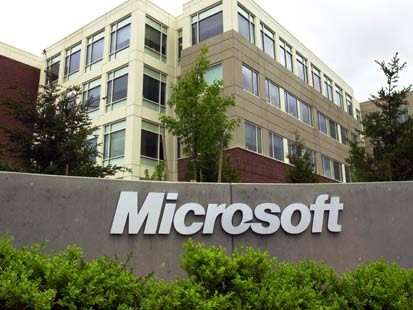 goal in pursuing a combination with Yahoo! was to provide greater choice and innovation in the marketplace and create real value for our respective stockholders and employees," said Steve Ballmer, chief executive officer of Microsoft.
"Despite our best efforts, including raising our bid by roughly $5 billion, Yahoo! has not moved toward accepting our offer. After careful consideration, we believe the economics demanded by Yahoo! do not make sense for us, and it is in the best interests of Microsoft stockholders, employees and other stakeholders to withdraw our proposal," said Ballmer.
"We have a talented team in place and a compelling plan to grow our business through innovative new services and strategic transactions with other business partners. While Yahoo! would have accelerated our strategy, I am confident that we can continue to move forward toward our goals," Ballmer said.
"We are investing heavily in new tools and Web experiences, we have dramatically improved our search performance and advertiser satisfaction, and we will continue to build our scale through organic growth and partnerships," said Kevin Johnson, Microsoft president for platforms and services.
On the other side here is Yahoo's response to Microsoft
"We remain focused on maximizing shareholder value and pursuing strategic opportunities that position Yahoo! for success and leadership in its markets. From the beginning of this process, our independent board and our management have been steadfast in our belief that Microsoft's offer undervalued the company and we are pleased that so many of our shareholders joined us in expressing that view. Yahoo! is profitable, growing, and executing well on its strategic plan to capture the large opportunities in the relatively young online advertising market. Our solid results for the first quarter of 2008 and increased full year 2008 operating cash flow outlook reflect the progress the company is making. Today, Yahoo! has:
– a refined strategic focus to drive enhanced volume and yield;
– reorganized to focus its efforts on its most promising products and services;
– invested in innovations designed to revolutionize display advertising and facilitate closing the competitive gap in search; and
– enhanced expense and resource management to support improved profitability."
Jerry Yang, co-founder and chief executive officer, Yahoo! Inc. added, "I am incredibly proud of the way our team has come together over the last three months. This process has underscored our unique and valuable strategic position. With the distraction of Microsoft's unsolicited proposal now behind us, we will be able to focus all of our energies on executing the most important transition in our history so that we can maximize our potential to the benefit of our shareholders, employees, partners and users."
The simple truth is that Microsoft has definitely been hurt on its image and is walking out from this with serious dose of frustration. As to Yahoo they will surely take a serious hit by the stock market, their market capitalization will be big time hurt and they are probably going to become an easy pray to private equity players. There are all signs to believe that Microsoft will eventually return for Yahoo when time comes and the valuations are less. Rumors have it that Yahoo might eventually pursue a merger with AOL. Teaming up with Google is not an option. Aside having anti-trust implications it might also hurt their Panama advertising strategy on the long term run. 
Really more from MS/Yahoo's saga
http://www.microsoft.com/presspass/press/2008/may08/05-03letter.mspx
http://yhoo.client.shareholder.com/press/releasedetail.cfm?ReleaseID=308131
http://webinsider.blogspot.com/2008/05/microsoft-cancelled-bid-for-yahoo-why.html
http://blog.pmarca.com/2008/05/examining-micro.html
http://www.techcrunch.com/2008/05/03/yahoos-tough-week-ahead/
http://www.techcrunch.com/2008/05/03/yahoo-responds/
http://www.techcrunch.com/2008/03/29/yahoos-new-rock-star-retention-program/
http://www.techcrunch.com/2008/05/03/breaking-microsoft-walks/
http://mashable.com/2008/05/03/breaking-microsoft-corporation-rescinds-offer-for-yahoo-inc/
http://venturebeat.com/2008/05/03/yahoo-breaks-the-wrist-microsoft-walks-away/
http://www.centernetworks.com/microsoft-yahoo-aol
https://web2innovations.com/money/2008/04/03/despite-rumors-microsoft-is-highly-unlikely-to-increase-its-bid-for-yahoo/
http://online.wsj.com/article/SB120701820580579519.html?mod=googlenews_wsj
https://web2innovations.com/money/2008/03/26/yahoo-shares-up-44-on-rumors-microsoft-will-increase-the-bid-to-34/
http://www.techcrunch.com/2008/03/25/citigroup-raises-yahoo-target-to-34-based-on-revised-microsoft-bid/
http://www.infoworld.com/article/08/03/25/Citigroup-says-Microsoft-likely-to-raise-bid-for-Yahoo_1.html
http://finance.yahoo.com/q?s=MSFT
http://finance.yahoo.com/q?s=yhoo
http://uk.reuters.com/article/technology-media-telco-SP/idUKN1819990520080219
http://news.zdnet.com/2100-9588_22-6231021.html
http://mashable.com/2008/02/18/bill-gates-were-not-raising-the-yahoo-bid/
https://web2innovations.com/money/2008/02/01/yes-we-were-right-yahoo-was-seriously-undervalued-microsoft-offers-446b-for-the-company-a-62-premium-over-their-value-from-yesterday/
https://web2innovations.com/money/2008/02/02/is-google-going-to-be-the-winner-from-the-microsoft-yahoo-deal/
https://web2innovations.com/money/2008/02/04/google%e2%80%99s-chief-legal-officer-vs-microsoft%e2%80%99s-general-counsel/
https://web2innovations.com/money/2008/02/08/one-after-another-the-potential-competitive-bidders-for-yahoo-drop-off-is-yahoo-going-to-surrender-to-microsoft/
https://web2innovations.com/money/2008/02/09/end-of-speculations-yahoo-rejected-microsoft%e2%80%99s-offer/
https://web2innovations.com/money/2008/02/11/yahoo%e2%80%99s-official-response-to-microsoft%e2%80%99s-offer-no/
https://web2innovations.com/money/2008/02/12/and-here-is-what-microsoft-has-to-tell-yahoo/
http://biz.yahoo.com/prnews/080211/aqm241.html
http://finance.yahoo.com/q?d=t&s=msft
http://money.cnn.com/2008/02/09/magazines/fortune/yahoo_rejects_bid_report.fortune/?postversion=2008020914
http://www.ft.com/cms/s/0/fffc1006-d5e8-11dc-bbb2-0000779fd2ac.html?nclick_check=1
http://blogs.barrons.com/techtraderdaily/2008/02/05/yahoo-the-five-scenario-analysis/
http://www.techcrunch.com/2008/02/08/yahoo-board-to-determine-fate-of-company-today/
http://www.techmeme.com/080201/p78#a080201p78
http://www.mercurynews.com/ci_8149194
http://www.businessweek.com/technology/content/feb2008/tc2008021_885192.htm?chan=rss_topStories_ssi_5
http://www.washingtonpost.com/wp-dyn/content/article/2008/02/02/AR2008020200568.html
http://www.sfgate.com/cgi-bin/article.cgi?f=/c/a/2008/02/02/MN8OUQGNB.DTL&type=tech
http://kara.allthingsd.com/20080201/microsoft-to-yahoo-two-days-to-respond-or-else/
http://www.alleyinsider.com/2008/02/hold-everything-we-may-get-another-yhoo-bidder.html
http://www.techcrunch.com/2008/02/01/what-would-a-combined-microsoft-yahoo-look-like/
http://www.techcrunch.com/2008/02/01/ballmers-internal-e-mail-to-the-troops-explaining-the-yahoo-acquisition/
http://www.techcrunch.com/2008/02/02/news-corp-scrambles-to-bid-for-yahoo/
http://www.alleyinsider.com/2008/02/microsoft-yahoo-combined-financials.html
http://www.informationweek.com/news/showArticle.jhtml?articleID=206107168
http://mashable.com/2008/02/10/yahoo-aol-merger/
http://www.techcrunch.com/2008/02/10/wait-yahoo-and-aol-i-was-looking-forward-to-something-moreintelligent/
http://www.techcrunch.com/2008/02/09/microsofts-80-billion-and-growing-yahoo-headache/
https://web2innovations.com/money/2008/02/09/end-of-speculations-yahoo-rejected-microsoft%e2%80%99s-offer