The saga continues. Following the firm "NO" of Yahoo as of yesterday, Microsoft has put up today an official press release responding to the Yahoo!'s NO with "Reiterates Full and Fair Proposal for Microsoft-Yahoo! Combination"
REDMOND, Wash., Feb. 11 — Microsoft Corp. (Nasdaq: MSFT) today issued the following statement in response to the announcement by Yahoo! Inc. (Nasdaq: YHOO) that its Board of Directors has rejected Microsoft's previously announced proposal to acquire Yahoo!:
It is unfortunate that Yahoo! has not embraced our full and fair proposal to combine our companies. Based on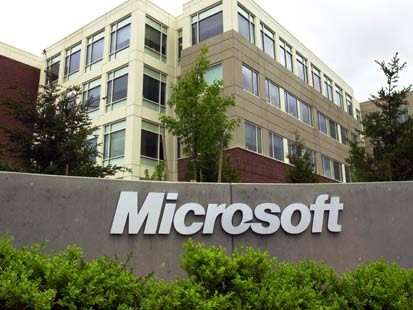 conversations with stakeholders of both companies, we are confident that moving forward promptly to consummate a transaction is in the best interests of all parties. We are offering shareholders superior value and the opportunity to participate in the upside of the combined company. The combination also offers an increasingly exciting set of solutions for consumers, publishers and advertisers while becoming better positioned to compete in the online services market. A Microsoft-Yahoo! combination will create a more effective company that would provide greater value and service to our customers. Furthermore, the combination will create a more competitive marketplace by establishing a    compelling number two competitor for Internet search and online advertising. The Yahoo! response does not change our belief in the strategic and financial merits of our proposal. As we have said previously, Microsoft reserves the right to pursue all necessary steps to ensure that Yahoo!'s shareholders are provided with the opportunity to realize the value inherent in our proposal.
On February 1, 2008, Microsoft announced a proposal to acquire all the outstanding shares of Yahoo! common stock for per share consideration of $31 representing a total equity value of approximately $44.6 billion and a 62 percent premium above the closing price of Yahoo! common stock based on the closing prices of the stocks of both companies on Jan. 31, 2008, the last day of trading prior to Microsoft's announcement. Microsoft's proposal would allow the Yahoo! shareholders to elect to receive cash or a fixed number of shares of Microsoft common stock, with the total consideration payable to Yahoo! shareholders consisting of one-half cash and one-half Microsoft common stock.
About Microsoft
Founded in 1975, Microsoft (Nasdaq: MSFT) is the worldwide leader in software, services and solutions that help people and businesses realize their full potential.
This communication does not constitute an offer to sell or the solicitation of an offer to buy any securities or a solicitation of any vote or approval. This material is not a substitute for the prospectus/proxy statement Microsoft Corporation would file with the SEC if an agreement between Microsoft Corporation and Yahoo! Inc. is reached or any other documents which Microsoft Corporation may file with the SEC and send to Yahoo! shareholders in connection with the proposed transaction. INVESTORS AND SECURITY HOLDERS OF YAHOO! INC. ARE URGED TO READ ANY SUCH DOCUMENTS FILED WITH THE SEC CAREFULLY IN THEIR ENTIRETY WHEN THEY BECOME AVAILABLE BECAUSE THEY WILL CONTAIN IMPORTANT INFORMATION ABOUT THE PROPOSED TRANSACTION.
Investors and security holders will be able to obtain free copies of any documents filed with the SEC by Microsoft Corporation through the web site maintained by the SEC. Free copies of any such documents can also be obtained by directing a request to Investor Relations Department, Microsoft Corporation, One Microsoft Way, Redmond, Washington 98052-6399.
Microsoft Corporation and its directors and executive officers and other persons may be deemed to be participants in the solicitation of proxies in respect of the proposed transaction. Information regarding Microsoft Corporation's directors and executive officers is available in its Annual Report on Form 10-K for the year ended June 30, 2007, which was filed with the SEC on August 8, 2007, and its proxy statement for its 2007 annual meeting of shareholders, which was filed with the SEC on September 29, 2007. Other information regarding the participants in a proxy solicitation and a description of their direct and indirect interests, by security holdings or otherwise, will be contained in any proxy statement filed in connection with the proposed transaction.
Statements in this release that are "forward-looking statements" are based on current expectations and assumptions that are subject to risks and uncertainties. Actual results could differ materially because of factors such as Microsoft Corporation's ability to achieve the synergies and value creation contemplated by the proposed transaction, Microsoft Corporation's ability to promptly and effectively integrate the businesses of Yahoo! Inc. and Microsoft Corporation, the timing to consummate the proposed transaction and any necessary actions to obtain required regulatory approvals, and the diversion of management time on transaction-related issues. For further information regarding risks and uncertainties associated with Microsoft Corporation's business, please refer to the "Management's Discussion and Analysis of Financial Condition and Results of Operations" and "Risk Factors" sections of Microsoft Corporation's SEC filings, including, but not limited to, its annual report on Form 10-K and quarterly reports on Form 10-Q, copies of which may be obtained by contacting Microsoft Corporation's Investor Relations department at (800) 285-7772 or at Microsoft Corporation's website at http://www.microsoft.com/msft.
All information in this communication is as of the date hereof. Microsoft Corporation undertakes no duty to update any forward-looking statement to conform the statement to actual results or changes in the company's expectations.
While reading over different blogs and news stories we came across an interesting view.
Some experts do not accept the fact that people think Yahoo has little to no options left but to accept Microsoft's offer. The first group says it is not true – Yahoo is having plenty of options to pursue.
It seems like the most obvious "option" would be for Yahoo to ship great products and radically improve the experience of its customers — this is essentially the process the executive team was busy with before this unsolicited bid came on the scene.
While it may be hard for some to imagine that Yahoo would suddenly get its groove back, Apple fought back from a much worse position (remember $6/share?). For all the posturing on both sides, the real underlying question is which ownership configuration would create the most value for customers and communities on a long term run. It would be tragic for a myopic push for short-term shareholder value (and/or acquisition price) to eclipse that more fundamental discussion.
If Yahoo is "massively undervalued," it's because its board believes that an independent company has much more long term potential than a combined company would. Microsoft clearly disagrees, and on a financial basis, their "premium" looks impressive, but imagine the world if Microsoft had swooped in and purchased Apple when they were hurting at $6/share… Would that be a better world?
That's the question we should all be asking — not what sale price is fair.
On the other hand other people claim that Yahoo's execs had enough time to prove themselves. That said the similarity with Apple ends at comparison of share price. Apple grew their customer base as a result of their actions and that ultimately led to their resurgence. Even though it wasn't long ago, it was a different time, different place, different environment, and ultimately different people.
If there is a clear monetization plan for products that bring value over what MS is offering, then the Yahoo team should bring that front and center. It sounds as though the Yahoo exec team is saying "just give us more time, and we'll get it figured out".
Given how long they've been in play, I think the confidence from shareholders in this team to execute on a plan that brings more value than a MS merger is a tough sell right now.
If one takes a look from different perspective if Yahoo! thinks for itself of being "massively undervalued" then it turns out that Yahoo thinks the market was wrong. Some are even going further by asking is Yahoo! arrogant? 'Massively undervalued' – Compared to what? Are they that arrogant that they claim that the 'actual value' of the company is ANYTHING else than the value assigned by the stock market? It is pretty ballsy to claim that a bid 30% over market value is an under valuation and could basically mean 'Our company is worth more but we are so bad at making the value visible that no one understands it'
Some of these thoughts were shared with the public on one of the popular tech blogs and credits were to be given if the commentators were not anonymous.
More
https://web2innovations.com/money/2008/02/11/yahoo%e2%80%99s-official-response-to-microsoft%e2%80%99s-offer-no/
http://biz.yahoo.com/prnews/080211/aqm241.html
http://finance.yahoo.com/q?s=yhoo
http://finance.yahoo.com/q?d=t&s=msft
http://money.cnn.com/2008/02/09/magazines/fortune/yahoo_rejects_bid_report.fortune/?postversion=2008020914
http://www.ft.com/cms/s/0/fffc1006-d5e8-11dc-bbb2-0000779fd2ac.html?nclick_check=1
http://blogs.barrons.com/techtraderdaily/2008/02/05/yahoo-the-five-scenario-analysis/
http://www.techcrunch.com/2008/02/08/yahoo-board-to-determine-fate-of-company-today/
https://web2innovations.com/money/2008/02/02/is-google-going-to-be-the-winner-from-the-microsoft-yahoo-deal/
https://web2innovations.com/money/2008/02/04/google%e2%80%99s-chief-legal-officer-vs-microsoft%e2%80%99s-general-counsel/
https://web2innovations.com/money/2008/02/01/yes-we-were-right-yahoo-was-seriously-undervalued-microsoft-offers-446b-for-the-company-a-62-premium-over-their-value-from-yesterday/
http://www.techmeme.com/080201/p78#a080201p78
http://www.mercurynews.com/ci_8149194
http://www.businessweek.com/technology/content/feb2008/tc2008021_885192.htm?chan=rss_topStories_ssi_5
http://www.washingtonpost.com/wp-dyn/content/article/2008/02/02/AR2008020200568.html
http://www.sfgate.com/cgi-bin/article.cgi?f=/c/a/2008/02/02/MN8OUQGNB.DTL&type=tech
http://kara.allthingsd.com/20080201/microsoft-to-yahoo-two-days-to-respond-or-else/
http://www.alleyinsider.com/2008/02/hold-everything-we-may-get-another-yhoo-bidder.html
http://www.techcrunch.com/2008/02/01/what-would-a-combined-microsoft-yahoo-look-like/
http://www.techcrunch.com/2008/02/01/ballmers-internal-e-mail-to-the-troops-explaining-the-yahoo-acquisition/
http://www.techcrunch.com/2008/02/02/news-corp-scrambles-to-bid-for-yahoo/
http://www.alleyinsider.com/2008/02/microsoft-yahoo-combined-financials.html
https://web2innovations.com/money/2008/02/08/one-after-another-the-potential-competitive-bidders-for-yahoo-drop-off-is-yahoo-going-to-surrender-to-microsoft/
http://www.informationweek.com/news/showArticle.jhtml?articleID=206107168
http://mashable.com/2008/02/10/yahoo-aol-merger/
http://www.techcrunch.com/2008/02/10/wait-yahoo-and-aol-i-was-looking-forward-to-something-moreintelligent/
http://www.techcrunch.com/2008/02/09/microsofts-80-billion-and-growing-yahoo-headache/
https://web2innovations.com/money/2008/02/09/end-of-speculations-yahoo-rejected-microsoft%e2%80%99s-offer