A few days ago we were trying to analyze who is going to eventually make a counter offer to match or outbid the Microsoft's $46B offer for Yahoo!.
By that time multiple sources were reporting counter offers are in preparation by competitive bidders trying to snatch Yahoo! before Microsoft does it. We then exclude Google from the list of potential bidders for Yahoo! because some experts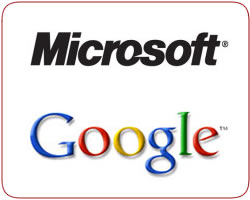 cited a 75 percent market share in the paid-search advertising market worldwide if Google/Yahoo deal happens and therefore Google is prevented by antitrust laws from buying Yahoo.
Another rumor was that a big private equity firm from New York is going to enter the bidding war for Yahoo!. No more news for that mystical white knight from New York has ever appeared publicly, so we put that aside. 
Another potential bidder being rumored on a few blogs was the New York-based Quadrangle Partners. Yahoo's former president, Dan Rosensweig recently joined the firm to open the Silicon Valley office and Quadrangle also has deep media expertise. Yahoo! is after all more like a major media company with Internet nuance rather than pure technology company like, for example, Google.
Nothing happened here and we can clearly erase that bidder from the list too.
Other sources were reporting that News Corp is also frantically trying to put together a competing bid, with the help of private equity firms. This makes sense, given News Corp's previous interest in trading MySpace for a big Yahoo equity stake. News Corp can't afford to do the whole deal, but it could certainly provide some funding in exchange for some equity.
Nothing happened here too so we do assume News Corp has given up to fight for Yahoo! – Microsoft has simply put the price tag too high and is effectively preventing other players from offering anything even nearly close to their bid.
Today we learn that Softbank, the Japanese telecommunications and internet group, yesterday said it had no intention of selling its 41 per cent stake in Yahoo Japan after Microsoft's bid for Yahoo. They also stated they have no intention of selling our Yahoo Japan stake. Mr. Masayoshi Son also said that Softbank, which owns 3.9 per cent of Yahoo, had no plans to take part in a counter-bid for the US company, which owns 33 per cent of Yahoo Japan.
Japan, by the way, is one of the few markets in which Yahoo remains the dominant search engine. Yahoo Japan also operates the country's leading auction site Ebay.
Clearly Softbank is out of the game too. Anyone else? We hear and read nobody is proposing any counter bid for Yahoo!, so we have only Microsoft left in the game. A few days ago Citigroup's Mark Mahaney has speculated with several possible roads for Yahoo to take. Aside other speculative scenarios he played with 40% (the highest) weight was given for the chance Yahoo rejecting the Microsoft's offer with the only mission to have the offer increased with a few dollars per share, which according to him is the most likely outcome.
We have read over a few blogs that Yahoo has scheduled a special board of directors meeting on Friday, which we guess is to finally decide on what the company's course is going to be. After a though week of dramatic events and speculations, it's clear that no one is going to step in with a competing acquisition so we are getting nearer to witness a major deal between Microsoft and Yahoo!.  We guess we all learn more in the next few days.
Update: A few people asked us why the logo of Microsoft/Google appears on the story and not a combined one of Microsoft/Yahoo? Because it is all about the battle between Microsoft and Google and Yahoo! appears to be an instrument. Congrats to Yahoo! though for firmly opposing the MS's hostile bid!
More
http://www.ft.com/cms/s/0/fffc1006-d5e8-11dc-bbb2-0000779fd2ac.html?nclick_check=1
http://blogs.barrons.com/techtraderdaily/2008/02/05/yahoo-the-five-scenario-analysis/
http://www.techcrunch.com/2008/02/08/yahoo-board-to-determine-fate-of-company-today/
https://web2innovations.com/money/2008/02/02/is-google-going-to-be-the-winner-from-the-microsoft-yahoo-deal/
https://web2innovations.com/money/2008/02/04/google%e2%80%99s-chief-legal-officer-vs-microsoft%e2%80%99s-general-counsel/
https://web2innovations.com/money/2008/02/01/yes-we-were-right-yahoo-was-seriously-undervalued-microsoft-offers-446b-for-the-company-a-62-premium-over-their-value-from-yesterday/
http://www.techmeme.com/080201/p78#a080201p78
http://www.mercurynews.com/ci_8149194
http://www.businessweek.com/technology/content/feb2008/tc2008021_885192.htm?chan=rss_topStories_ssi_5
http://www.washingtonpost.com/wp-dyn/content/article/2008/02/02/AR2008020200568.html
http://www.sfgate.com/cgi-bin/article.cgi?f=/c/a/2008/02/02/MN8OUQGNB.DTL&type=tech
http://kara.allthingsd.com/20080201/microsoft-to-yahoo-two-days-to-respond-or-else/
http://www.alleyinsider.com/2008/02/hold-everything-we-may-get-another-yhoo-bidder.html
http://www.techcrunch.com/2008/02/01/what-would-a-combined-microsoft-yahoo-look-like/
http://www.techcrunch.com/2008/02/01/ballmers-internal-e-mail-to-the-troops-explaining-the-yahoo-acquisition/
http://www.techcrunch.com/2008/02/02/news-corp-scrambles-to-bid-for-yahoo/
http://www.alleyinsider.com/2008/02/microsoft-yahoo-combined-financials.html