Hong Kong billionaire Li Ka-shing Invests $60m in Facebook. Facebook now has $338.20M in cash to play with. Plans are the company to go public in 2008 or 2009 according to some rumors within the sector.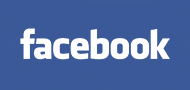 Facebook is hugely popular social networking site, second only to MySpace in terms of users. Other popular social networking sites are Bebo and Friendster, the second one tried to acquire Facebook in 2004 for just $10M.
The latest comScore metrics, we have seen, revealed that Facebook is actually site #16 (others claim it is #6 today) in US with nearly 70M unique visitors per month and more than 50M registered and active users.
 
Peter Thiel, cofounder of PayPal and managing partner of the Founders Fund was the first angel investor in the company. He invested $500,000 into Facebook in early 2004. Later Accel Partners poured $12.7 million more in funding, at a valuation in the $100 million range.
The next year [2006], Facebook received $25 million in funding from Greylock Partners and Meritech Capital, as well as returning investors Accel Partners and Peter Thiel. The pre-money valuation for this deal was in the $525 million range.
Facebook is reported to have turned deals down from Friendster, Yahoo, Viacom  and the mighty Google a couple of months ago when Zuckerberg has chosen Microsoft to partner with. Microsoft de-facto has invested $240 million into Facebook for just 1.6 percent of the company in October 2007. This put the company's valuation at over $15 billion on just $150 million in annual revenues.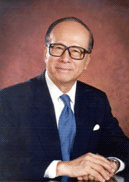 Mr. Li Ka-shing is the Chairman of Cheung Kong (Holdings) Limited and Hutchison Whampoa Limited. Cheung Kong (Holdings) Limited is the flagship of the Cheung Kong Group which has business operations in 55 countries around the world and employs about 250,000 staff. In Hong Kong alone, the Group includes eight listed companies with a combined market capitalization of approximately HKD981 billion (31 October 2007). Hutchison Whampoa Limited is a Fortune Global 500 company.
It would be interesting to find out what's the equity position Mr. Li Ka-shing has secured for his $60M considering what Microsoft has bought for their $240M. 
Via
[ http://www.crunchbase.com/company/facebook ]
[ http://www.techcrunch.com/2007/11/30/another-60-million-for-facebook/ ]
[ http://kara.allthingsd.com/20071130/facebook-nabs-60-million-investment-from-li-ka-shing/ ]
[ http://www.hutchison-whampoa.com/eng/about/chairman/chairman.htm ]