In a week full with $100M funding deals (9You & SpinVox) here is the next one – Modu is an Israel based start up founded just in 2007 and has already raised $20M in its Series A round of funding. In that first round the backers are Gemini Israel Funds and Genesis Partners. Today there are rumors spreading around web that Modu is about to take a second round in the $100M range at $150M pre-money valuation, which means the company is ready to give up to 40% from its equity.
The funding is expected to close the funding round within the next few weeks but no investor names, neither institutional nor individual, are being quoted.
A funding round on this scale is considered extremely large and exceptionally rare in the Israeli venture capital industry.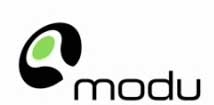 The large-scale of the round can be tied to the proven track record of its founder – Dov Moran. Rumors tell the hoping pre-money for Modu was $200M.
The capital will be used to bring Modu's product onto the market as early at the end of 2008.
The device Modu has developed is a cellular handset that can be connected to a USB port on any computing device. It is based, among other things, on flash memory technology, and a unique memory technology that interfaces with any device it is connected to, enabling the uploading all forms of data, from telephone numbers to multimedia files.
Modu was established in early 2007 by Dov Moran, founder and CEO of msystems (NSDQ:FLSH), inventors and leaders of the USB flash drive market (DiskOnKey™), FlashDisk (DiskOnChip™) and other ground-breaking products. A seasoned team comprised of executives and managers from msystems, Microsoft, Texas Instruments, Motorola, Qualcomm, Intel, SanDisk, Symbian, Marvell, Orange and other leading companies allows modu to offer a unique blend of experience and unrivaled expertise in the mobile and consumer electronics arenas. modu has already developed key relationships with leading partners and manufacturers and has raised significant initial funding from a distinguished group of financial institutions.
Imagine the freedom to choose a new phone as often as you like, constantly taking different forms, functions and designs.
Imagine a world of connected consumer electronics devices, where you can share information with the world in ways you never thought possible.
modu enables you to create an entirely new communication experience to meet your changing needs, preferences and style.
meet modu
At the heart of the modu ecosystem is modu – a tiny, sleek & sophisticated mobile phone.
Slip modu into a variety of stylishly designed modu jackets to create a new look and provide added functionality that will instantly shape and reshape the way you communicate.
modu also has many mates – modu-enabled consumer electronic devices such as Personal Music Players, Digital Cameras or DECT Phones. Slip modu into modu mates to enhance your ability to quickly and easily communicate and share information with others.
modu jackets – what's your modu?
You can switch modu jackets as often as you like according to your changing lifestyle and personal expression needs – transforming modu from a stylish phone or business tool to a workout companion or a powerful entertainment system. It's as easy as slipping modu in and out.
modu allows you to have impact and make a dynamic fashion statement. modu jackets come custom branded with your favorite fashion brands, movies or music artists – all pre-loaded with exclusive content and a unique UI. Simply walk into your favorite store and pick up a new modu jacket to express your passions and interests. With modu, there are no boundaries to the number of unique and affordable phones available for you to enjoy.
All modu jackets are universally interchangeable, allowing you to swap modu jackets with friends. Or buy one as a gift for the favorite people in your life – allowing them to enjoy a brand new communication experience and to think of you every time they pick up the phone.
modu mates
modu mates let the revolution of a connected world to enter your everyday life. modu strives to become the standard communications and personalization enabler to any consumer electronics device. You can slip modu into your digital camera to enable instant sharing of photos with your modu contact list, into a DECT phone to enable land-mobile call consolidation, or into a digital picture frame to view pictures stored on your modu. The connections are boundless. Your ability to share, interact and communicate with the world is now possible with modu.
It's time for a new stylish world of boundless possibilities, endless choices, and unlimited connectivity. It's time to be unique. It's time to modu your life.
The company has recently changed its name from InFone Tech to Modu.
Dov Moran is Founder, CEO and Chairman of modu. Before that, Mr. Moran was the founder, Chairman and CEO of msystems (NSDQ: FLSH). In 18 years, msystems, which invented the USB Flash Drive (DiskOnKey™), FlashDisk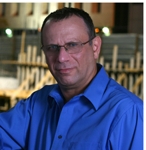 (DiskOnChip™) and other innovative flash data storage devices, grew to a $1B company. The company was acquired by SanDisk Corp (NSDQ: SNDK) for $1.6B at the end of 2006.
Mr. Moran is also the Chairman of Tower Semiconductor (NSDQ: TSEM) and Biomas, a bio-tech company. Mr. Moran holds a B.Sc. in Computers and Electronic Engineering (with honors) from the Technion, Israel Institute of Technology.
Other from the team includes:
Itay Sherman
CTO
Zack Weisfeld
VP Marketing
Ronit Maor
VP Corporate Development
Liat Arad
COO
Lior Storfer
VP Research and Development
Jacob Shama
VP Value Added Products
Sariel Engel
VP Business Development
Udi Weinstein
CIO
Karl Pfister
General Manager Europe
More
http://www.modumobile.com/
http://www.globes.co.il/serveen/globes/docview.asp?did=1000325006
http://www.techcrunch.com/2008/03/24/100-million-coming-to-israeli-startup-modu/
http://www.techcrunch.com/2008/01/21/modu-wants-you-to-guess-what-it-is-all-about/
http://www.libraryhouse.net/blog/2007/06/25/roundup-the-pick-of-recent-venture-capital-deals-7/
http://www.libraryhouse.net/profile/tfba6prp87z9os2aappd/
http://www.crunchbase.com/company/modu