When a few days ago we conducted an in-depth research on Web and ran an analysis based on the information collected we came up to the logical conclusion that Yahoo! was seriously undervalued company. Today Microsoft proved us right by offering $44.6B for Yahoo!, which represents a 62% premium on Thursday's closing price. All major media are reporting on the deal.
In our post a few days ago we were speculating that Alibaba lost $13B from its market cap in just one month, yet the company's market value was close to 50% from what Yahoo!'s value then was (~$26B).
Yahoo! is known to own 39% in Alibaba Group. Alibaba Group holds a 75% stake in Alibaba.com, which was worth $17.4 billion. Yahoo owns 39% of Alibaba Group, which puts the value of their share at $6.8 billion. Yahoo! has also bought

around 1.2% stake in Alibaba.com by paying $100M so the direct-owned 1.2% stake was worth about $278 million. That puts the total value of Yahoo's interest in Alibaba.com at north of $7 billion. That was then about 16.7% of Yahoo's then $42 billion valuation.
The big question then was whether Alibaba.com is overvalued or Yahoo! is undervalued? One should take into serious consideration the fact that Yahoo! is making more than $6B in revenues per year while Alibaba.com is having, as far as we know, no more than $150M in annual revenues. A quick online research revelead that Alibaba had GAAP Revenue of around $46.3M for 2004 while the company's revenue in the first half of 2006 was about $100 million (presumingly $200M for the entire 2006). For the first 6 months of 2007 Alibaba had revenue of RMB957.7M (~$132MM) (presuming $260M for the entire 2007). The numbers showed big difference, no? Anyway, today we are already pretty sure we were right the other day and it is obvious today that Yahoo! was seriously undervalued and was a good buy.
Microsoft Corp. made an unsolicited $44.6 billion cash and stock bid for Yahoo on Friday, a deal which could shake up the competitive and lucrative market for Internet search. The deal would pay Yahoo shareholders $31 a share, which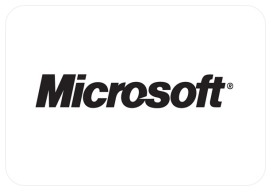 represents a 62% premium from where Yahoo stock closed on Thursday.  Steve Ballmer, Microsoft's chief executive, called the move the "next major milestone" for the software giant. "We are very, very confident this is the right path for Microsoft and for Yahoo," he said. Ballmer, saying that Microsoft has been in "off and on" talks with Yahoo for 18 months, said he called Yahoo CEO Jerry Yang Thursday night to tell him about the bid.
Microsoft made the bid early Friday. In a statement, the company said the offer allows Yahoo shareholders to elect to receive cash or a fixed number of shares of Microsoft common stock, with the software giant's offer consisting of one-half cash and one-half Microsoft common stock.
Shares of Yahoo (YHOO, Fortune 500) shot up nearly 60% in pre-market trading on the news, while shares of Dow component Microsoft (MSFT, Fortune 500) went down 5%. In a statement, Yahoo acknowledged receipt of the offer and said its board would evaluate the proposal "carefully and promptly."
Michael Arrington from Techcrunch has also predicted a couple of days ago in his appearance on Fox Business that Yahoo could face a takeover by Microsoft as part of an ad play, and he was right too.
Two other events hit Yahoo over the past week on Thursday, former Yahoo Chief Terry Semel, who opposed an earlier approach made by Microsoft last year, resigned from the Yahoo's board. In another announcement Yahoo said it would lay off 1,000 employees by mid-February. Yahoo also reported lower fourth-quarter earnings that still beat Wall Street's now modest expectations for the firm, but it gave a 2008 revenue forecast that disappointed analysts.
Microsoft also said it projects the online advertising market to grow from over $40 billion in 2007 to nearly $80 billion by 2010 and in other news we have read advertising is the key element from the deal as proposed. Regardless Google's recent problems and the fact they have lost 24% of its market capitalization since November 2007, the company is still leader on the online advertising market and a potential deal between Microsoft and Yahoo! would for sure strengthen their position in the battle for the online leadership with Google. The investors will no doubt be pressing the line that the combined bulk of the Yahoo! flagship website and MSN, Microsoft's web division, will create – in terms of advertising inventory at least – a counter to Google's dominance.  Google already controls nearly 60 percent of the U.S. search market, and has been widening its lead, despite concerted efforts by both second-place Yahoo and third-place Microsoft. By combining, Microsoft and Yahoo would have a 33 percent share of the U.S. search market, according to the latest data from comScore Media Metrix. But the idea is it eventually surge ahead of Google in terms of the eyeballs attracted to the combined web sites. The combined internet properties will have reach of at least 700M/800M people online per month but possible overlap of the real uniques can be expected.
According to comScore the current search numbers are as follows:
Google Sites: 37.1 billion (5 billion at YouTube)
Yahoo Sites: 8.5 billion
Baidu.com: 3.3 billion
Microsoft Sites: 2.2 billion
The thing is, Microsoft and Yahoo! have both known this for years and have been falling over themselves to create – or buy – their own advertising technologies that can compete with Google's. That's why Microsoft bought aQuantive and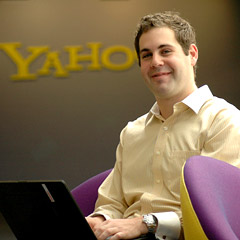 Yahoo! has spent furiously on the development of Panama, a rival new advertising platform aside buying a number of other advertising companies like RightMedia and BlueLithium. It's also part of the reason it's hard to see any synergies between Microsoft and Yahoo! with their rival proprietary technologies and bolt-on acquisitions. Doubts also abound on whether the two companies would do well together in terms of culture.
Other experts have expressed concerns that Microsoft's audacious bid for Yahoo reveals the extent to which the Seattle giant has failed to adapt to the Internet age.
On the other side when Yahoo! was created by Jerry Yang and David Filo in 1994, Microsoft was already 21 years old and the largest software developer in the world and indeed Yang by that time was known to go against Microsoft's technologies and clearly disliking them.
Other questions that have popped up publicly are as follows, including but not limited to.
Live search or Yahoo search?
Live mail or Yahoo mail?
Live messenger or Yahoo messenger?
Live spaces, Yahoo 360 or Facebook?
MSN Dating (Match) or Yahoo personal?
Microsoft's AdCenter or Yahoo's Panama advertising platform?
.Net or java?
Live ID or Open ID?
Anyone else?
Microsoft publicly disclosed its cash-and-stock offer in hopes of rallying support from Yahoo's shareholders, making it more difficult for Yahoo's board to turn down the bid.
Below is enclosed the entire email as it was sent from Microsoft's Steven Ballmer to Yahoo's board of directors and to Jerry Yang. It somehow made the public and appeared on multiple news sources and blogs.  
January 31, 2008
Board of Directors
Yahoo! Inc.
701 First Avenue
Sunnyvale, CA 94089
Attention: Roy Bostock, Chairman
Attention: Jerry Yang, Chief Executive Officer
Dear Members of the Board:
I am writing on behalf of the Board of Directors of Microsoft to make a proposal for a business combination of Microsoft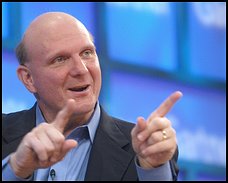 and Yahoo!. Under our proposal, Microsoft would acquire all of the outstanding shares of Yahoo! common stock for per share consideration of $31 based on Microsoft's closing share price on January 31, 2008, payable in the form of $31 in cash or 0.9509 of a share of Microsoft common stock. Microsoft would provide each Yahoo! shareholder with the ability to choose whether to receive the consideration in cash or Microsoft common stock, subject to pro-ration so that in the aggregate one-half of the Yahoo! common shares will be exchanged for shares of Microsoft common stock and one-half of the Yahoo! common shares will be converted into the right to receive cash. Our proposal is not subject to any financing condition.
Our proposal represents a 62% premium above the closing price of Yahoo! common stock of $19.18 on January 31, 2008. The implied premium for the operating assets of the company clearly is considerably greater when adjusted for the minority, non-controlled assets and cash. By whatever financial measure you use – EBITDA, free cash flow, operating cash flow, net income, or analyst target prices – this proposal represents a compelling value realization event for your shareholders.
We believe that Microsoft common stock represents a very attractive investment opportunity for Yahoo!'s shareholders. Microsoft has generated revenue growth of 15%, earnings growth of 26%, and a return on equity of 35% on average for the last three years. Microsoft's share price has generated shareholder returns of 8% during the last one year period and 28% during the last three year period, significantly outperforming the S&P 500. It is our view that Microsoft has significant potential upside given the continued solid growth in our core businesses, the recent launch of Windows Vista, and other strategic initiatives.
Microsoft's consistent belief has been that the combination of Microsoft and Yahoo! clearly represents the best way to deliver maximum value to our respective shareholders, as well as create a more efficient and competitive company that would provide greater value and service to our customers. In late 2006 and early 2007, we jointly explored a broad range of ways in which our two companies might work together. These discussions were based on a vision that the online businesses of Microsoft and Yahoo! should be aligned in some way to create a more effective competitor in the online marketplace. We discussed a number of alternatives ranging from commercial partnerships to a merger proposal, which you rejected. While a commercial partnership may have made sense at one time, Microsoft believes that the only alternative now is the combination of Microsoft and Yahoo! that we are proposing.
In February 2007, I received a letter from your Chairman indicating the view of the Yahoo! Board that "now is not the right time from the perspective of our shareholders to enter into discussions regarding an acquisition transaction." According to that letter, the principal reason for this view was the Yahoo! Board's confidence in the "potential upside" if management successfully executed on a reformulated strategy based on certain operational initiatives, such as Project Panama, and a significant organizational realignment. A year has gone by, and the competitive situation has not improved.
While online advertising growth continues, there are significant benefits of scale in advertising platform economics, in capital costs for search index build-out, and in research and development, making this a time of industry consolidation and convergence. Today, the market is increasingly dominated by one player who is consolidating its dominance through acquisition. Together, Microsoft and Yahoo! can offer a credible alternative for consumers, advertisers, and publishers. Synergies of this combination fall into four areas:
Scale economics: This combination enables synergies related to scale economics of the advertising platform where today there is only one competitor at scale. This includes synergies across both search and non-search related advertising that will strengthen the value proposition to both advertisers and publishers. Additionally, the combination allows us to consolidate capital spending.
Expanded R&D capacity: The combined talent of our engineering resources can be focused on R&D priorities such as a single search index and single advertising platform. Together we can unleash new levels of innovation, delivering enhanced user experiences, breakthroughs in search, and new advertising platform capabilities. Many of these breakthroughs are a function of an engineering scale that today neither of our companies has on its own.
Operational efficiencies: Eliminating redundant infrastructure and duplicative operating costs will improve the financial performance of the combined entity.
Emerging user experiences: Our combined ability to focus engineering resources that drive innovation in emerging scenarios such as video, mobile services, online commerce, social media, and social platforms is greatly enhanced.
We would value the opportunity to further discuss with you how to optimize the integration of our respective businesses to create a leading global technology company with exceptional display and search advertising capabilities. You should also be aware that we intend to offer significant retention packages to your engineers, key leaders and employees across all disciplines.
We have dedicated considerable time and resources to an analysis of a potential transaction and are confident that the combination will receive all necessary regulatory approvals. We look forward to discussing this with you, and both our internal legal team and outside counsel are available to meet with your counsel at their earliest convenience.
Our proposal is subject to the negotiation of a definitive merger agreement and our having the opportunity to conduct certain limited and confirmatory due diligence. In addition, because a portion of the aggregate merger consideration would consist of Microsoft common stock, we would provide Yahoo! the opportunity to conduct appropriate limited due diligence with respect to Microsoft. We are prepared to deliver a draft merger agreement to you and begin discussions immediately.
In light of the significance of this proposal to your shareholders and ours, as well as the potential for selective disclosures, our intention is to publicly release the text of this letter tomorrow morning.
Due to the importance of these discussions and the value represented by our proposal, we expect the Yahoo! Board to engage in a full review of our proposal. My leadership team and I would be happy to make ourselves available to meet with you and your Board at your earliest convenience. Depending on the nature of your response, Microsoft reserves the right to pursue all necessary steps to ensure that Yahoo!'s shareholders are provided with the opportunity to realize the value inherent in our proposal.
We believe this proposal represents a unique opportunity to create significant value for Yahoo!'s shareholders and employees, and the combined company will be better positioned to provide an enhanced value proposition to users and advertisers. We hope that you and your Board share our enthusiasm, and we look forward to a prompt and favorable reply.
Sincerely yours,
/s/ Steven A. Ballmer
Steven A. Ballmer
Chief Executive Officer
Microsoft Corporation
Big question here is will the anti trust authorities in US and the EU's ones allow this to happen. Microsoft has previously shown, not only once, an interest in Yahoo, with reports in May 2007 saying that Microsoft had approached Yahoo about a friendly takeover, rumored to have offered $50B by that time. Some other sources go even further down to offers dated from 2006, according to the CNet article. Mediapost.com has some perspective on the deal from the point of view of ads and eyeballs. Such an acquisition, which would be Microsoft's largest by far — it bought aQuantive last year for $6 billion — would, as we mention above, need approval by US and EU authorities. A European Commission spokesman declined to comment to Reuters. There's also a conference call at 8:30am EST where more details will be publicly reveled.
Really more
http://www.yahoo.com/
http://finance.yahoo.com/q?s=YHOO
http://finance.yahoo.com/q?s=msft
http://www.microsoft.com/en/us/default.aspx
http://money.cnn.com/2008/02/01/technology/microsoft_yahoo/?postversion=2008020108
http://biz.yahoo.com/ap/080201/microsoft_yahoo.html?.v=22
http://www.bloomberg.com/apps/news?pid=20601103&sid=asbqLJQTL8eI&refer=us
http://www.bbc.co.uk/blogs/technology/2008/02/microsoft_and_yahoo_perfect_pa.html
http://www.techcrunch.com/2008/02/01/wow-microsoft-offers-446-billion-to-acquire-yahoo/
http://www.techcrunch.com/2008/01/30/lets-trash-yahoo-during-happy-hour/
http://afp.google.com/article/ALeqM5htQYlMQMYqZmuCMJwt514rqKceVw
http://www.techcrunch.com/2007/05/04/microsoft-pursues-yahoo-takeover/
http://uk.techcrunch.com/2008/02/01/if-microsoft-buys-yahoo-what-does-it-mean-for-europe/
http://www.mercurynews.com/localnewsheadlines/ci_8137285
http://www.foxbusiness.com/markets/article/futures-jump-microsoft2fyahoo-bid_461090_2.html
http://in.reuters.com/article/businessNews/idINIndia-31718720080201
http://www.forbes.com/markets/feeds/afx/2008/02/01/afx4602885.html
http://www.marketwatch.com/news/story/microsoft-offers-446-bln-yahoo/story.aspx?guid=035B5DA4-6DDD-44A9-95D6-2EFF58F6EB04&dist=SecMostRead
http://technology.timesonline.co.uk/tol/business/industry_sectors/technology/article3289188.ece
http://slashdot.org/article.pl?no_d2=1&sid=08/02/01/1353211
http://publications.mediapost.com/index.cfm?fuseaction=Articles.showArticleHomePage&art_aid=75612
http://www.reuters.com/article/rbssTechMediaTelecomNews/idUSBRU00628720080201
http://online.wsj.com/article/SB120186587368234937.html?mod=yahoo_hs&ru=yahoo
http://www.bigmouthmedia.com/live/articles/semel-steps-down-from-yahoo-board-of-directors.asp/4401/
http://www.nytimes.com/2008/02/01/technology/01cnd-subyahoo.html?em&ex=1202014800&en=ce4ce395e1c80eb4&ei=5087%0A
http://www.guardian.co.uk/media/2008/jan/31/yahoo.digitalmedia
http://www.ft.com/cms/s/7b2043ba-cf68-11dc-854a-0000779fd2ac.html
http://news.zdnet.co.uk/internet/0,1000000097,39292572,00.htm
http://en.wikipedia.org/wiki/Steve_Ballmer
http://news.tigerdirect.com/2008/02/01/microsoft-proposes-acquisition-of-yahoo-for-31-per-share/
http://www.fierceiptv.com/story/microsoft-bids-45-billion-yahoo/2008-02-01?utm_medium=rss&utm_source=rss
http://blog.edge.be/uncategorized/microsoft-koopt-yahoo
http://jimstroud.com/2008/02/01/microsoft-bids-4500000000000-for-yahoo/
http://www.pixelapes.com/2008/02/01/breaking-news-microsoft-offer-to-buy-yahoo/
http://gigaom.com/2008/02/01/dear-yahoo-i-pwn-you-xo-microsoft/
http://www.burlingtonfreepress.com/apps/pbcs.dll/article?AID=/20080201/NEWS/80201015/-1/rss
http://dondodge.typepad.com/the_next_big_thing/2008/02/microsoft-propo.html
http://blogs.reuters.com/mediafile/2008/02/01/microsoft-hands-off-my-yahoo/
http://thenextweb.org/2008/02/01/microsoft-offers-446-billion-for-yahoo-why-yahoo-will-accept/
http://sandeepvenu.wordpress.com/2008/02/01/microsoft-offers-to-buy-yahoo-for-446-bln/
http://www.buzzmachine.com/2008/02/01/microsoft-yahoo-the-deal-of-the-dinos/
http://domainnamewire.com/2008/02/01/what-would-microsoft-yahoo-mean-for-domainers/
http://www.istartedsomething.com/20080202/microsoft-yahoo-big-mess-comparison/
http://blog.searchenginewatch.com/blog/080201-100256
http://www.gadgetell.com/tech/comment/microsoft-offers-to-acquire-yahoo-for-446-billion-dollars/
http://www.seobook.com/what-microsoft-acquisition-yahoo-means-webmasters-web-publishers
http://www.paidcontent.co.uk/entry/419-microsoft-makes-446-billion-cash-and-stock-bid-for-yahoo-62-percent-pre/
http://webworkerdaily.com/2008/02/01/microsoft-offers-to-buy-ailing-yahoo-for-446-billion/