Internet giant Yahoo's board has decided to reject Microsoft's takeover bid, saying its 44.6 billion dollar offer "massively undervalues" Yahoo, the Wall Street Journal reported earlier today.
Yahoo's board also believes the Microsoft offer, at 31 dollars per share, does not account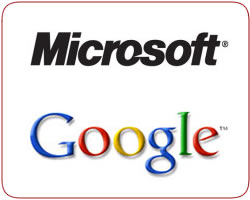 for risks facing Yahoo if it pursues a deal that might be ultimately blocked by government regulators.
"Yahoo's board believes that Microsoft's is trying to take advantage of the recent weakness in the company's share price to 'steal' the company," the board further said.
"Yahoo's board appears to be betting that Microsoft doesn't want to 'go hostile' and try to acquire the company against the wishes of management and the board," it also said.
Reports today lacked some facts, but they are not totally off mark. A couple of days ago we were researching online for information and commentaries on the scenarios most possible for the outcome of the Microsoft/Yahoo deal and Citigroup's Mark Mahaney has speculated with several possible roads for Yahoo to take. Aside other speculative scenarios he played with 40% (the highest) weight was given for the chance Yahoo rejecting the Microsoft's offer with the only mission to have the offer increased with a few dollars per share, which according to him is the most likely outcome. He was right but is he also right for the reason Yahoo is today rejecting the Microsoft's bid.
Is there any chance for Microsoft to increase its offer?
On February 1 Microsoft unveiled its 44.6 billion dollar offer to take over Yahoo, in an effort to merge the world's biggest software company with a major Internet player to take on search and advertising juggernaut Google.
Microsoft proposed 31 dollars per share to Yahoo's board, a 62 percent premium above its closing price the previous day.
Microsoft said a combination of the companies would lead to cost savings of a billion dollars per year.
But Yahoo chief executive Jerry Yang sent a message to employees on Wednesday, assuring them the firm's leaders were exploring ways to avoid a Microsoft takeover.
"Our board is thoughtfully evaluating a wide range of potential strategic alternatives in what is a complex and evolving landscape," Yang wrote in the email.
"What's become clear in the past few days is how much people care about this company. I've heard from many of you, and from other friends and colleagues from around Silicon Valley and across the globe, that we need to do what's best for Yahoo and our shareholders."
Google earlier condemned Microsoft's effort as an attack on the very independence of the Internet.
"Microsoft's hostile bid for Yahoo raises troubling questions," said David Drummond, Google's senior vice president for corporate development and chief legal officer, in a statement Sunday.
"This is about more than simply a financial transaction, one company taking over another. It's about preserving the underlying principles of the Internet: openness and innovation."
Update: A few people asked us why the logo of Microsoft/Google appears on the story and not a combined one of Microsoft/Yahoo? Because it is all about the battle between Microsoft and Google and Yahoo! appears to be an instrument. Congrats to Yahoo! though for firmly opposing the MS's hostile bid!
More
http://money.cnn.com/2008/02/09/magazines/fortune/yahoo_rejects_bid_report.fortune/?postversion=2008020914
http://www.ft.com/cms/s/0/fffc1006-d5e8-11dc-bbb2-0000779fd2ac.html?nclick_check=1
http://blogs.barrons.com/techtraderdaily/2008/02/05/yahoo-the-five-scenario-analysis/
http://www.techcrunch.com/2008/02/08/yahoo-board-to-determine-fate-of-company-today/
https://web2innovations.com/money/2008/02/02/is-google-going-to-be-the-winner-from-the-microsoft-yahoo-deal/
https://web2innovations.com/money/2008/02/04/google%e2%80%99s-chief-legal-officer-vs-microsoft%e2%80%99s-general-counsel/
https://web2innovations.com/money/2008/02/01/yes-we-were-right-yahoo-was-seriously-undervalued-microsoft-offers-446b-for-the-company-a-62-premium-over-their-value-from-yesterday/
http://www.techmeme.com/080201/p78#a080201p78
http://www.mercurynews.com/ci_8149194
http://www.businessweek.com/technology/content/feb2008/tc2008021_885192.htm?chan=rss_topStories_ssi_5
http://www.washingtonpost.com/wp-dyn/content/article/2008/02/02/AR2008020200568.html
http://www.sfgate.com/cgi-bin/article.cgi?f=/c/a/2008/02/02/MN8OUQGNB.DTL&type=tech
http://kara.allthingsd.com/20080201/microsoft-to-yahoo-two-days-to-respond-or-else/
http://www.alleyinsider.com/2008/02/hold-everything-we-may-get-another-yhoo-bidder.html
http://www.techcrunch.com/2008/02/01/what-would-a-combined-microsoft-yahoo-look-like/
http://www.techcrunch.com/2008/02/01/ballmers-internal-e-mail-to-the-troops-explaining-the-yahoo-acquisition/
http://www.techcrunch.com/2008/02/02/news-corp-scrambles-to-bid-for-yahoo/
http://www.alleyinsider.com/2008/02/microsoft-yahoo-combined-financials.html
https://web2innovations.com/money/2008/02/08/one-after-another-the-potential-competitive-bidders-for-yahoo-drop-off-is-yahoo-going-to-surrender-to-microsoft/
http://www.informationweek.com/news/showArticle.jhtml?articleID=206107168