Despite Facebook's US traffic has fallen down over the past few months the social networking site seems to be rapidly reaching its major rival MySpace. The most recent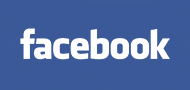 data revealed by comScore shows that Facebook had 33.9M unique visitors for January 2008, which represents 2% down from its traffic for December 2007.
Earlier this week, the U.K. unit of audience measurement firm Nielsen reported that traffic from several social-networking sites, including Facebook, had slightly declined in January 2008 from December 2007.
Facebook's international traffic, however, seems to keep on growing. It is reported to have grown with 3% in January 2008 over December 2007 reaching the astonishing number of 100,7M unique visitors worldwide. MySpace, by contrast, has been reported to have had 109,3M for the same period – increase with 2% month over month. MySpace has also shown a slight decline in its American traffic for the same period, so it has something to do with the entire social networking sector on Web and not really with Facebook in particular.
However, the little drop of traffic in perhaps the hottest start-up company in Silicon Valley after Google reveals something interesting. It could mean the free lunch (buzz) for

Facebook is over and no more the company's rapid growth will be taken for granted and something that would last forever. It's now the time for a real test for Facebook's concept, business model and sustainability. In our view there is really nothing wrong with a company that from 100.8M, say, uniques per month drops down to "only" 100M a month later – it is all about the overhype and huge buzz that company got over the past year, which has risen the expectation level to the skies and now it is pay back time.
Otherwise it seems there is nobody noticing that slowly but surely the Facebook's traffic is reaching the traffic numbers of its main rival MySpace – 100,7M and 109,3M for MySapce respectively. Yet the MySpace's pure American traffic (68.6M) seems to be double more than Facebook's (33.9M).
Facebook is based in Palo Alto, Calif, and it has taken more than $330M to date in funding. Microsoft, a Honk Kong billionaire and The Samwer Brothers are among the company's most recent investors. MySpace, by contrast,  has been bought on July 1, 2005 by Fox Interactive Media for $580M and is currently based in Beverly Hills, Calif. 
More
http://www.techcrunch.com/2008/02/22/facebook-fatigue-visitors-level-off-in-the-us/
http://seekingalpha.com/article/65849-facebook-fatigue-visitors-level-off-in-the-u-s
http://www.news.com/8301-13577_3-9876942-36.html?tag=cd.blog
http://www.techmeme.com/080222/p66#a080222p66
http://www.news.com/8301-13577_3-9875962-36.html
http://blogs.guardian.co.uk/technology/2008/02/24/facebook_traffic_the_dip_looks_more_like_a_trifle.html http://www.centernetworks.com/facebook-dip-seasonal-erick-schonfeld
http://mashable.com/2008/02/10/social-networking-statistics/
http://mashable.com/2008/02/22/facebook-growth/
http://blog.compete.com/2008/02/22/15-million-facebook-application-users-in-jan-2008-more-statistics/c